Amazfit is a brand by Huami, mostly known with its wearables and earbuds. Its latest project is called Amazfit X and is a smart band with a curved display. This futuristic-looking device was crowdfunded at Indiegogo and managed to gather nearly $2 million from 12,000 people.
While the method is unusual for big manufacturers, the project is obviously a success, and we got a band with us to review it and to determine whether Amazfit has managed to build the next big thing.
We received a circular box with the X wrapped around what appears to be a charging stand. It looks lovely but tremendously bulky. Upon closer inspection, we realized you can detach it and use it as a regular proprietary charger.
The first thing we notice is the really long screen that merges seamlessly with the rubber bands. Because of the form of the Amazfit X, the straps aren't standard, but the good news is there is an extra strap in the box for bigger wrists.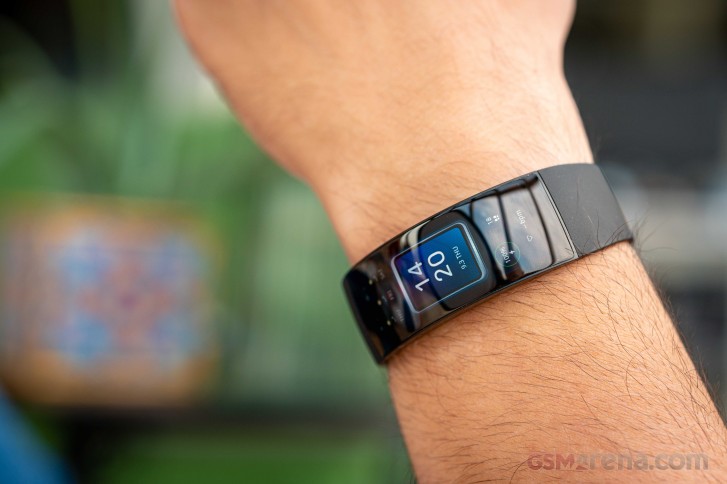 The band lacks any physical buttons but has two sensors, one on each side. When pressed simultaneously (essentially squeezing the band), it powers on and we were presented with the UI. Thanks to the tall display, there is plenty of info at glance – that was the main goal for Amazfit after all.
Feature-wise, the X has everything you might need from a smartband – weather updates (synchronized with the phone), music controls, a few sports that can be tracked and recorded. There's also heart rate sensor, SpO2 sensor, stress detection, and Amazfit says it could track heart-related issues. Hopefully, our X stays silent on this topic.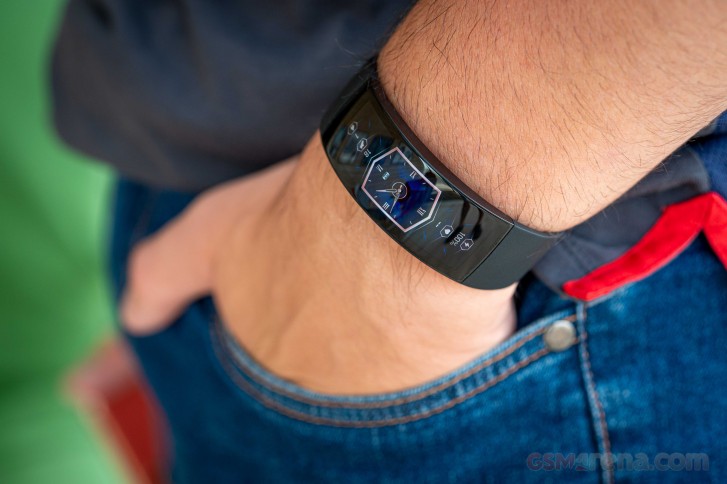 This is clearly a unique-looking device that promises a lot. We have to complete the full review to determine how the battery is handling, can it be used for sports, and if Amazfit fixed its app, which could use some work last time we tried it.
You can order the Amazfit X on Indiegogo for $329. It's certainly expensive for a smartband, but it's no ordinary device either, so it might well be worth it. We should have a final verdict on that come the same time next week.