Google's Android TV stick leaks again in official looking images
2 min read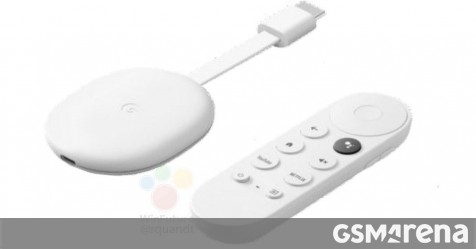 Google's event on September 30 won't all be just about the Pixel 5 and Pixel 4a 5G, as we're also expecting a new Nest smart speaker to make an appearance, as well as the long leaked Android TV streaming stick/dongle codenamed Sabrina.
Think of this like an Android TV box, but in dongle form. Or a Chromecast dongle that runs Android TV. And comes with a remote control, and access to the full suite of Android TV apps, of course. Here are some newly outed official-looking images of it.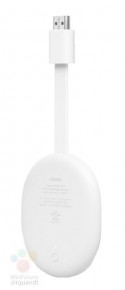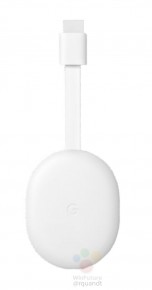 Google's HDMI stick with remote
By the way, according to the source of this leak, Google will once again rebrand Android TV – taking it back to the Google TV name it used to have before it was rebranded to Android TV. If you're confused, don't worry – so are we. But we gave up trying to understand Google's naming strategy a long time ago.
The new streaming stick will be powered by an Amlogic S905X2 SoC, which has a quad-core Cortex-A53 CPU and Mali-G31MP2 GPU. It's unclear how much RAM and storage Google's device will get, but for smooth operation we're hoping to see at least 2GB and 16GB, respectively. In fact, a previous rumor did mention 2GB of RAM.
The remote control is minimalist as you can see, but still finds the room to fit dedicated buttons for Netflix and YouTube, with the former undoubtedly being paid for by the eponymous streaming service. You also get a Google Assistant button, of course, as with all Android TV remotes, which have voice control. The volume buttons are oddly on the side of the remote, as if it's a smartphone or something. This is a weird design decision, considering how much empty space is left at the bottom of the remote's front fascia.
Source (in German)