Honor launched a promo campaign back in August, giving wonderful deals for phones, bundled with random goodies like watches, bands, and routers.
Now, a week after the brand introduced a bunch of new products at IFA 2020, it decided to launch another campaign with the same name "Back to School" and this time the deals are as hot as they come.
The United Kingdom, France, Germany, Italy, and Spain will get a chance to save on the Honor Watch GS Pro and Honor Watch ES. The rugged smartwatch will be €200, instead of €250, while the ES is either €20 off or with a free pair of the Honor Bluetooth Earphones.
Sadly, only the first three countries get to see the new Magicbook 14 and Magicbook Pro notebooks with Ryzen 4000 chips. There are plenty of bundle offers as well – the smaller laptop can be coupled with a mouse, backpack, earphones, or a router, while the bigger is €100 off.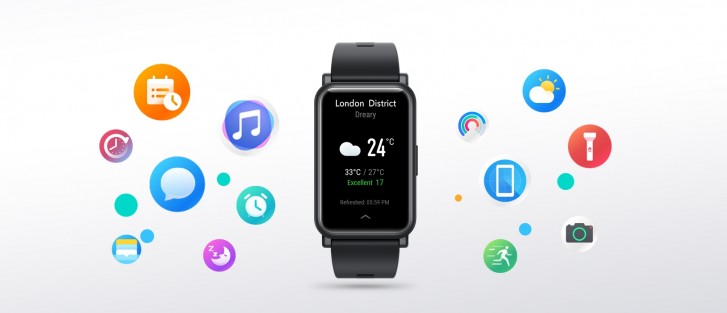 Here's a small caveat for the UK though – the Magicbook Pro is actually £850, rather than €900 on the continent, and comes with Honor Watch Magic and Honor Router 3.
First sales at some markets have already begun and Honor is doing a tremendous job trying to cater to its customers with a multitude of offers. All of the deals are available at the local honor online store but we've provided a full table of all the deals:
Country

Product

Retail Price

Launch Date

Back to School Promo




United Kingdom

Magicbook Pro

£849.99

Sep 8

Bundle with Magic Watch + Router 3




Magicbook 14

£669.99

Sep 21

Bundle with Mouse/Backpack/Earphones/Router




Watch GS Pro

£249.99

Sep 8

Bundle with Earphones + Router/Earbuds




Watch ES

£99.99

Sep 8

Bundle with Honor Sports Pro Earphones




France

Magicbook Pro

€899.99

Sep 8

€100 off




Magicbook 14

€749.99

Sep 21

Bundle with Mouse/Backpack/Earphones/Router




Watch GS Pro

€249.99

Sep 8

€50 off




Watch ES

€99.99

Sep 21

€10 off or bundle with Bluetooth Earphones




Germany

Magicbook Pro

€899.99

Sep 7

€100 off




Magicbook 14

€749.99

Sep 21

Bundle with Mouse/Backpack/Earphones/Router




Watch GS Pro

€249.99

Sep 7

€50 off




Watch ES

€99.99

Sep 7

€20 off or bundle with Bluetooth Earphones




Italy

Watch GS Pro

€249.99

Sep 14

€50 off




Watch ES

€99.99

Sep 21

€20 off or bundle with Bluetooth Earphones




Spain

Watch GS Pro

€249.99

Sep 8

€50 off




Watch ES

€99.99

Sep 21

€20 off or bundle with Bluetooth Earphones