There are unconfirmed reports that Huawei plans to announce the new flagship Kirin chipset in early September (same as it did last year) and now that the company has announced that it will participate in IFA we know the venue for the event. Well, perhaps one of the venues, the Kirin 990 was unveiled at a dual event in Berlin and Beijing last year.
Huawei has not announced the official lineup of products that it will be presenting at IFA, though judging by the poster it will bring smartphones, smartwatches and everything else up to smart TVs.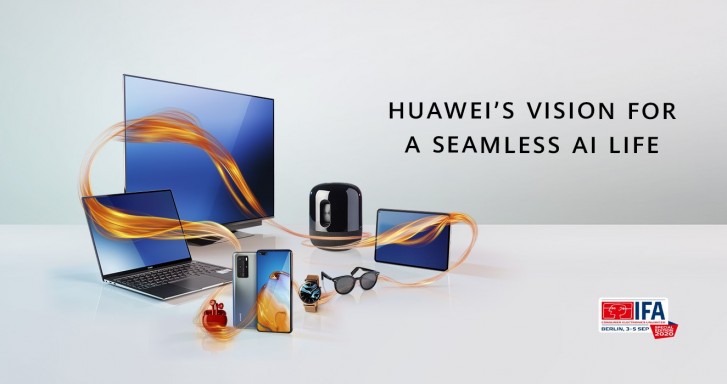 The biggest question is whether we will see the Huawei Mate 40 series either in full or at least a teaser. The Mates are the phones that will debut the new Kirin chipset but that could prove to be a somber announcement. They could be the last Kirin-powered flagships as TSMC will be barred from fabbing chips for HiSilicon starting from mid-September. Huawei's relationship with Google is also held hostage in the trade war, but that may not be what Huawei want's to talk about.
The keynote is scheduled for September 3 at 12:00 GMT and will focus on "Huawei's vision for a seamless AI life". The Kirin with its NPU developed in house is the corner stone to that strategy (as well as smaller Kirins, e.g. the A1 for smartwatches).
Sister brand Honor will be at IFA too, its presentation is scheduled for the next day, September 4. The focus will be smart wearables, tablets and computers, though we'll likely see a phone or two as well. The topic is similar: "Expand your smart life".