Huawei TalkBand B6 and C5 10 Tablet leak
2 min read
The Huawei TalkBand B5 is a smart band that transforms into a Bluetooth headset when taken out of the strap. It is two years old, and finally, a successor is coming, according to leaks on Weibo. The Huawei TalkBand B6 appeared in multiple photos and videos, revealing the biggest issue – the thickness of the smart part – has been fixed and now it looks rather attractive.
The TalkBand B6 will have the Kirin A1 chipset, developed by Huawei's chip arm HiSilicon. It will support Bluetooth 5.1, will have a USB-C port for quicker charging and slightly flexed 1.53" touch screen, all wrapped into a metal casing.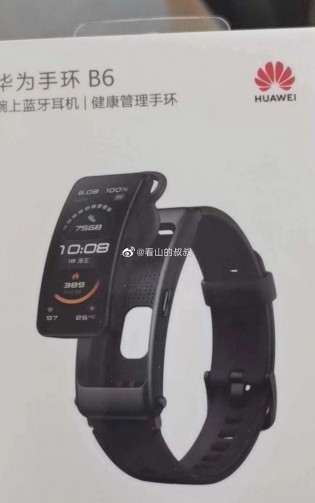 Huawei TalkBand B6 retail box
Photos of the retail box reveal there are also sportier versions with rubber bands and likely plastic casings for the gadget, and the price "won't be too high", even for the premium version with a leather band in champagne gold color.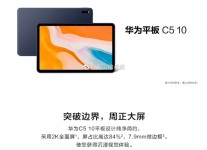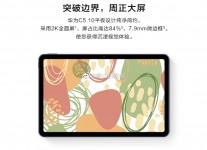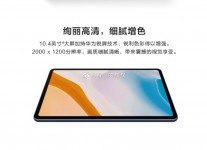 Huawei Tablet C5 10
The same leakster also showcased a tablet that looks suspiciously like the Huawei Matepad, but will launch under a new name – Huawei Tablet C5 10, and will have a different memory configuration.
It has been listed at Vmall, Huawei's own online store in China, but was later taken off. The C5 10 is said to have 4GB RAM and 128GB storage and cost CNY2,699, while the current MatePad with 6GB RAM and the same storage is just CNY2,199.
We could see the new slate appear with the newer Kirin 820 chip, or even Kirin 985, to explain the price hike.
Source 1 • Source 2 • Source 3 (all in Chinese) | Via 1 • Via 2