LG's upcoming Wing has been a massive attention-grabber lately, for what are pretty obvious reasons. The design is rather "out there". So much so, that's we'll take any opportunity to have a closer look at it. That's precisely what a pair of new live photos offers – a running LG Wing unit, placed next to the Samsung Galaxy Note20.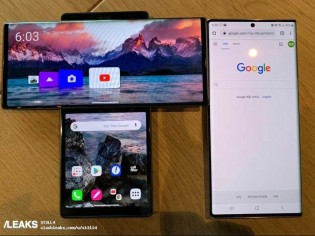 Left to right: Samsung, LG Wing* LG Wing, Samsung
The unfortunate angles of both shots make it a bit hard to judge dimensions properly. However, the LG Wing does appear to be slightly taller than the Note20, which, for the record, measures – 161.6 x 75.2 x 8.3 mm. Honestly, it's wasn't particularly hard to estimate comparative sizing between the two, since the Note20 has a 6.7-inch, 20:9 display, with quite slim bezels. Whereas leaks hint at a 6.8-inch display on the LG Wing. We don't really know the aspect ratio of the latter, but it's can't be drastically different. Plus, its bezels do look notably bigger, which all adds-up to a bigger footprint. And that's without even considering the extra girth of the two-piece design. One aspect we have yet to get a proper sense of scale for.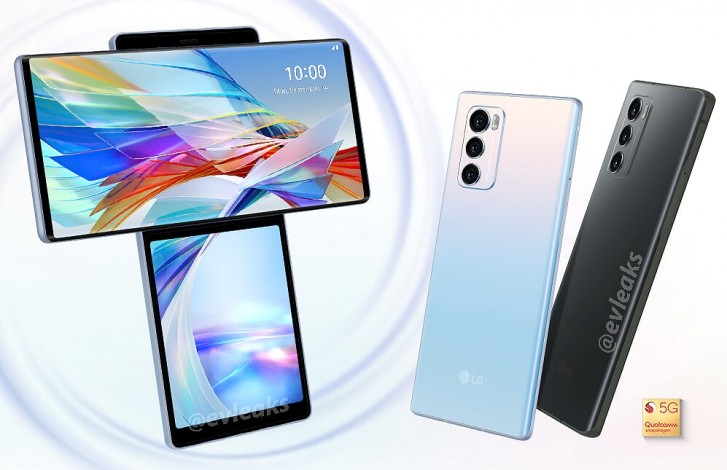 Anyway, before we recap the other details we currently know about the LG Wing, the source for these photos does also mention that the phone will feature an "exclusive UI (-smart TV like)". This has popped-up in previous rumors, as well. This time around, however, we have what looks to be a glimpse of some carousel-style 3D shortcuts on the phone's main display. That's more than likely the Ui in question. We aren't sure why LG felt the need to include it or how big of a UX role it actually plays. However, a nifty thing to note is that the smaller, secondary display appears to be absolutely independent of the first one while this special UI is active. In contrast, we have notably seen the Asphalt racing game utilize both panels in an LG teaser, in much the same way as on the ROG Phone 3, with its TwinView dock accessory. That opens-up some interesting use-case discussions.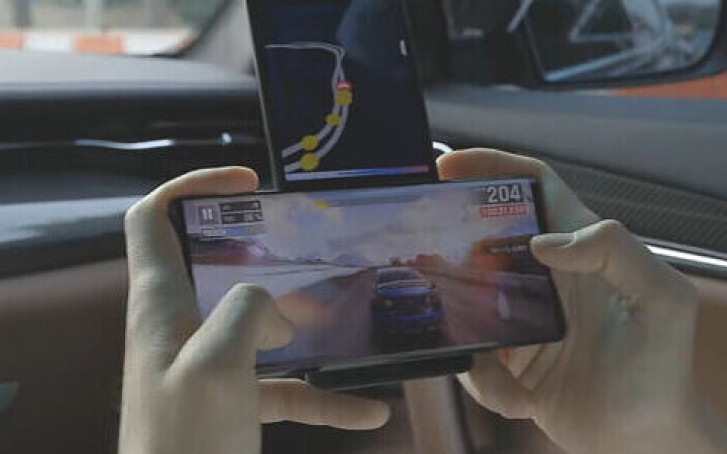 As far as we currently know from leaks, the secondary display will measure 4 inches in diagonal. In terms of internals, we expect a Snapdragon 765G, coupled with 8 GB of RAM. After a few delays, the unveiling of the LG Wing is currently set for October 5. The handset won't be immediately available for purchase after that, though, with LG planning a four-week testing phase with select early users, prior to a retail release. Pricing is still a bit of a mystery, with one initial quote suggesting around KRW2 million (over $1,600/€1,400). However, a more realistic price point would be about half that.