OnePlus confirms its upcoming TV series will have three models, pricing teased
2 min read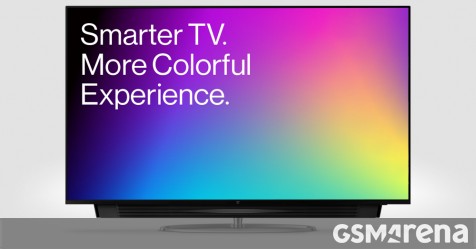 OnePlus entered the smart TV segment last September with its Q1 series which includes two models – Q1 and Q1 Pro. These TVs are a bit on the higher end of the price spectrum but the company is set to bring more affordable TVs on July 2.
OnePlus has confirmed a few features of its new TV series and today the company revealed the lineup will include three models. OnePlus didn't reveal the screen sizes of these models but earlier this month two TVs with a diagonal of 32″ and 43″ got certified, and we assume the third one might pack a 55″ screen – the same size as the Q1 series.
The 32″ model might have HD resolution whereas the 43″ and 55″ variants might feature FullHD and QHD panels, respectively.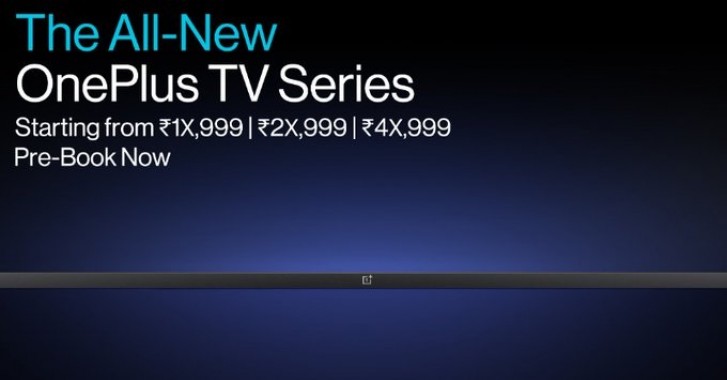 OnePlus also teased the prices of the three models – INR1x,999, INR2x999, and INR4x,999. These are a bit vague but even in the worst-case scenario, you will end up paying INR19,999 ($265/€235), INR29,999 ($395/€355), and INR49,999 ($660/€590).
For reference, the OnePlus Q1 is priced at INR69,900 ($925/€825) and the Q1 Pro at INR99,900 ($1,320/€1,180). These are premium models, though, and you can expect some cost-cutting measures from OnePlus on the upcoming TVs.
We still don't have the full specs of the new OnePlus TVs but the company has confirmed that these will sport small bezels (at least on three sides), support Dolby Vision and Dolby Atmos, and have a thickness of 6.9mm, making them slimmer than the company's latest flagship smartphones – OnePlus 8 (8mm) and OnePlus 8 Pro (8.5mm).