Oppo announced the Reno4 Pro 5G in China back in June in no less than five different colors. Now, another option is up for sale, but it is a bit more special – it is designed by the world-famous visual artist James Jean and is called Reno4 Pro 5G Artist Limited Edition.
The new variant comes with a beautiful drawing on the back and two new UI themes to complement the looks of the phone.
The project is called SoleLuna (Sun and Moon in Latin) and depicts "a summer carnival of dreams, an escape into a prismatic realm of adventure and discovery", as James Jean put it in his Twitter.
The phone has a SoleLuna logo on the back along with some drawings of magical creatures, depicted through the artist's imagination.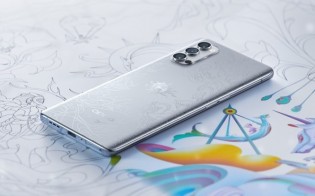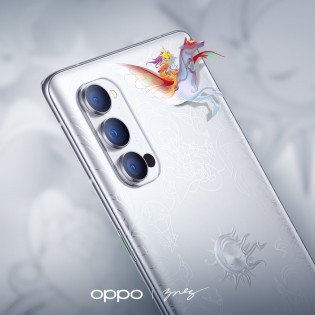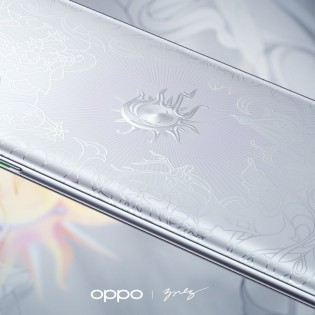 Oppo Reno4 Pro 5G Artist Limited Edition promo images
On the inside it is pretty much the same phone – Snapdragon 765G, four cameras and 4,000 mAh battery with 65W SuperVOOC 2.0 charging. The UI is Color OS 7.2, which is exclusive for the Reno4 5G phones for now.
Another thing about exclusivity is that this phone and its two customized themes will be sold only in China – the only country where the Reno4 Pro 5G is currently available.