Realme really isn't making it easy to follow its upcoming announcements. Thus far, we know for a fact that a September 1 event will be held in China, to unveil the Realme X7, Realme X7 Pro and likely a third "Special Version", expected to depute the Snapdragon 860 chipset. Following that, an India event, set for September 3, is expected to launch the Realme 7 and Realme 7 Pro. Two devices, that were originally thought to be simple re-brands on the X7 series, but are increasingly shaping-up as their own thing.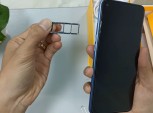 Realme 7 hands-on
In a new set of shots, taken from a now unavailable unboxing video, we get a closer look at the vanilla Realme 7. Besides the phone's overall design, which various leaks have covered pretty-well already, we get some specs, straight from the box itself, which is thankfully a more reputable source than most we have been dealing with.
Apparently, the vanilla Realme 7 is rocking a MediaTek Helio G95 chipset, along with 8GB of RAM and 128GB of storage, in this particular unit. The latter, is apparently expandable, via a dedicated microSD slot, which does not interfere with the pair of nano SIM card slots on the tray. The tray itself is positioned on the left-hand side, along with the volume controls. Unfortunately, we don't have a corresponding shot of the right-hand side and the power button, which would have been useful, since the debate is still out on whether just the Realme 7 Pro is getting an OLED panel with an under-display fingerprint reader, or both models get to enjoy that extra.The Realme 7 box at least makes it clear that the display refresh rate is 90Hz. Our best guess is that this is an LCD panel, with OLED reserved for the Realme 7 Pro.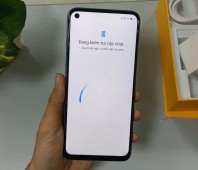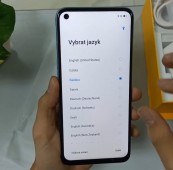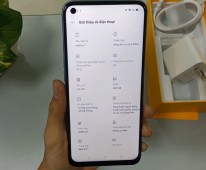 Realme 7 hands-on
In the camera department, we clearly have a 64MP main Quad Bayer snapper, along with 3 more modules. These additional cameras could be slightly different between the vanilla and the Pro models, but we don't really expect their total number to change.
One anticipated and confirmed downgrade on the vanilla Realme 7, compared to the Pro is 30W Dart Charging, instead of 65W, for its big 5,000 mAh battery. Moving on to less-concrete info from the same source, apparently the Realme 7 is priced around INR 17,000 to 18,000 or about $230 to $250. Construction is entirely plastic, though with a nice frosted finish on the back panel.