Report: Samsung Galaxy S21 Ultra to come with S Pen, Note series to be replaced by Z Fold 3
2 min read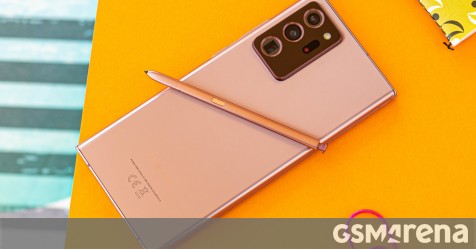 A new report from South Korea suggests that Samsung will do some serious rescheming of its flagship offerings. With the S20, Samsung launched three variants (S20, S20+, and S20 Ultra). Meanwhile, the Note20 came with two variants: the Note20 and Note20 Ultra.
According to the report from The Elec Korea, the Galaxy S20's successor, referred to as the Galaxy S21, will come with an S Pen – but only on the Ultra variant. The S21 lineup is expected in the first half of next year. The Galaxy S21 is reportedly codenamed "Unbound" with variants: M1, N2, and O3. The S Pen will apparently arrive with the O3 model.
According to @hwangmh01,

Samsung Galaxy S21 Series Code name is 'Unbound'.

3 devices in development: M1, N2 & O3.

The device O3 will have an S-Pen. Rumors about Samsung dropping Note series really coming true? 😮 https://t.co/zqYJxeCPxk

— Ishan Agarwal (@ishanagarwal24) August 24, 2020
Samsung has reportedly not confirmed the release of the Galaxy Note21 for next year yet (perhaps it's too early), but speculations have arisen that Samsung would discontinue the Galaxy Note and instead launch an S-Pen enabled Galaxy Z Fold 3. This could mean Samsung would launch the Galaxy S in H1, and new Z Fold/Z Flip phones in H2.
With advancements in mass production of UTG (Ultra Thin Glass) Samsung's has the capacity to produce 600,000 folding displays per month and plans an end goal of 1 million folding displays per months by the end of the year. Samsung might not sell as many folding devices as it does Notes, but the high-profit margin of folding devices could potentially offset the lower number of units. The Galaxy S21 lineup could also get more sales.
Samsung already has many flagship smartphone offerings and narrowing them down to fewer devices isn't a bad idea. How do you feel about there no longer being a Note lineup (speculatively, of course) and what do you think of a more expensive Galaxy Z Fold 3 with S Pen support?