Samsung Galaxy Z Fold2 and S20 FE benchmarked with Snapdragon 865
2 min read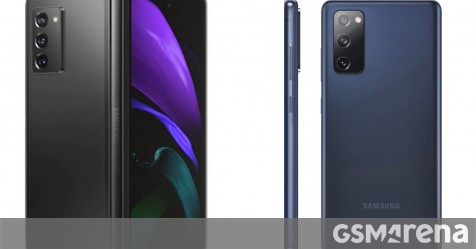 Samsung's got two smartphones in the pipeline expected to arrive very soon. The Galaxy Z Fold2 was announced at Unpacked last month and we began seeing leaks of the Galaxy S20 FE (Fan Edition) more recently. On Monday, benchmark results for both devices have appeared on the Geekbench database.
Korean variants of Samsung Galaxy S20 Fan Edition and Galaxy Z Fold 2 with Snapdragon 865 SoC appears on Geekbench database#SamsungGalaxyS20FanEdition #Samsung #GalaxyS20FanEdition #GalaxyS20Lite #SamsungGalaxyZFold2 #GalaxyZFold2 pic.twitter.com/ydJn23qxNm

— Venkatesh Babu.G (@smartvenkat95) August 31, 2020
Both devices are recorded as running a Snapdragon 865 chipset and the devices are allegedly Korean variants of the phones. The Galaxy Z Fold2 is running Android 10 and has 12GB of RAM on-board. Meanwhile, the Galaxy S20 FE is spotted with just half the RAM at 6GB. When searching the Geekbench database for model number SM-G781N (S20 FE), there are two consecutive runs while the SM-F916N (Z Fold2) has four consecutive runs.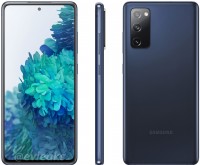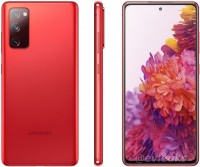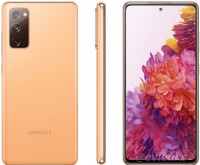 Leaked Samsung Galaxy S20 FE renders
The Galaxy S20 FE was rumored to come with the Exynos 990 chipset onboard, but Monday's benchmarks show that there will indeed be a Snapdragon 865 variant. The question remains: which markets will get which variants? Rumors have even pointed to a 4G-only variant, so will there be a total of three Galaxy S20 FE variations globally?
The Galaxy Z Fold2 is expected to fully announce the Galaxy Z Fold2 on Tuesday at a follow-up Unpacked event (see early review video above). Given the timing of the Galaxy S20 FE leaks, we can perhaps expect to hear about it at the same announcement or some time afterwards. A previous rumor claimed the Galaxy S20 FE is coming sometime in October.