Samsung Galaxy Z Fold2's cases leak on Samsung Bulgaria
2 min read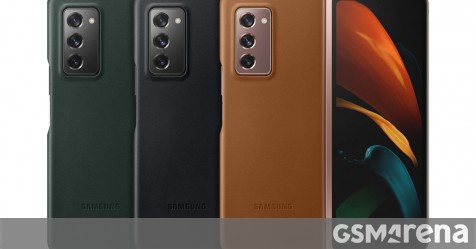 Ever since Samsung announced the Galaxy Z Fold2 at its Unpacked event, we've been counting the days until Samsung is expected to announce the full specifications and availability of the Galaxy Fold's successor – expected to happen on September 1. In the meanwhile, Samsung has updated its Bulgarian website with the self-branded cases coming for the Z Fold2.
A Leather Cover comes in three colors: black, brown, and green. The brown one is the correct match for the Mystic Bronze color. The lining of the case is made from a soft microfiber texture.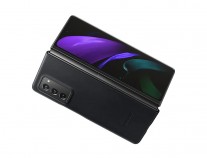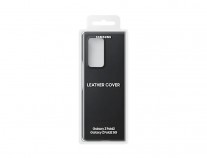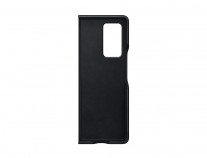 Leather Cover
The other case is called the Aramid Standing Cover, and it has an integrated kick stand for watching content on the front display. This standing cover is only available in black.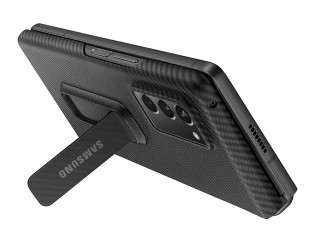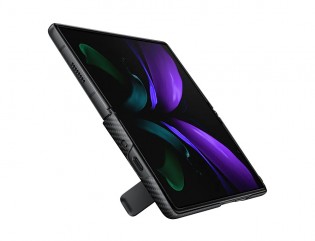 Aramid Standing Cover
Like the Leather Cover, neither case offers protection for the front half of the phone. We wonder what the reason for ignoring the front display of the phone is. Samsung spent so much time and money developing a larger external display for the Z Fold2, so why offer cases that don't protect it at all?
Samsung makes two-piece official cases for the Samsung Galaxy Fold and the Galaxy Z Flip. So, to give Samsung the benefit of the doubt, we are just going to assume that more cases with better protection are coming and they just haven't been inadvertently posted to any of Samsung's websites just yet.
Although the Z Fold2's official spec list isn't yet official, you can check out XDA's recently reported spec list. as well, check the Source links to see the revealed official Z Fold2's cases.