US Customs and Border Protection defends its seizure of OnePlus Buds
2 min read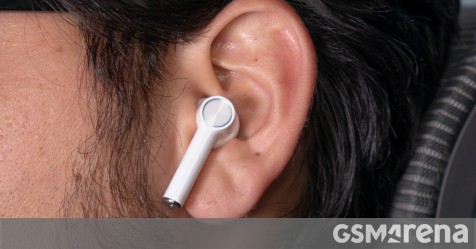 Monday's news started with what seemed to be a harmless and hilarious mixup as the CBP (US Customs and Border Protection) tweeted an image of OnePlus Buds coming through US customs. The Tweet revealed that that 2,000 units of OnePlus Buds were seized from cargo that arrived at John F. Kennedy International Airport in New York, identified as counterfeit Apple Airpods.
It turns out that the CBP made no mistake as per its statement to The Verge
Upon examining the shipment in question, a CBP import specialist determined that the subject earbuds appeared to violate Apple's configuration trademark. Apple has configuration trademarks on their brand of earbuds, and has recorded those trademarks with the CBP[…] Based on that determination, CBP officers at JFK Airport have seized the shipment under 19 USC 1526 (e) […]"CBP's seizure of the earbuds in question is unrelated to the images or language on the box. A company does not have to put an 'Apple' wordmark or design on their products to violate these trademarks."
The whole situation has us puzzled as to why the CBP would decide to withhold a genuine product that is already officially for sale from US retailers. The timing is also strange. Why is the CBP choosing now to seize on AirPods look-alikes when there are dozens of AirPod knock-offs already available from major retailers like Best Buy, Target, and Amazon.
OnePlus Buds
The CBP spokesperson said that the importer "will have many opportunities through the adjudication process to provide evidence that their product does not violate the relevant recorded trademarks," Just two days before, CBP officers saw another instance where over $650,000 of "fake Apple AirPods and Lightning cables" were seized as well. The seizure of the OnePlus Buds could be a result of the CBP becoming extra cautious of Apple product look-alikes.
ICYMI: CBP officers working with import specialists at the LA/Long Beach seaport seized over $650K worth of fake Apple AirPods and Lightning cables.

Learn more via @CBPLosAngeles: https://t.co/TjncJdl7gy pic.twitter.com/VWkRl1Ejnb

— CBP (@CBP) September 12, 2020
The whole situation adds further tension between the US and China (OnePlus is a well-known Chinese company) amidst the bans singling out Huawei, Tencent (WeChat), and TikTok that all took place under Trump's Administration. In any case, OnePlus has yet to offer a statement regarding the seizure of OnePlus Buds.