The US Customs and Border Protection proudly announced it seized a shipment of counterfeit Apple AirPods at the end of August. The company was so proud, that it issued a press release on Friday, and today made everything public with a post on Twitter.
While the confiscated earbuds look similar to the ones by Apple but after a quick glance everyone familiar with the matter realized they are not counterfeit at all – they are the actual OnePlus Buds, launched in late July.
Hey, give those back! 🙃

— OnePlus USA (@OnePlus_USA) September 14, 2020
Troy Miller, Director of CBP's New York Field Operations said his officers "are protecting the American public from various dangers on a daily basis" and "the interception of these counterfeit earbuds is a direct reflection of the vigilance and commitment to mission success" by the very same obviously competent officers.
The seized 2,000 OnePlus Buds pairs are said to cost $398,000, had they been original Apple AirPods. However, since they are priced at $79, the actual retail value of the shipment is $158,000; so instead of stopping counterfeit goods for nearly $400,000, the CBP officers actually prevented 2,000 legitimate sales from occurring.
The OnePlus USA Twitter account took the whole incident lightly, asking the CBP to "give them back".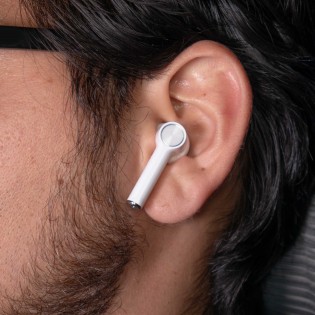 Apple Airpods • OnePlus Buds
And while there's always the ethical issue whether products from makers should look alike or all manufacturers should strive for a unique and non-misleading design, people charged with making the calls should know better than this.