Week 35 in review: Zenfone 7 duo is here, Xperia 5 II is coming
3 min read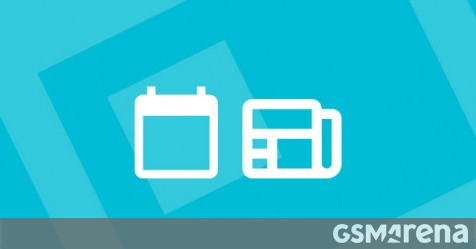 Welcome to this week's recap of the most exciting stories. Let's get started!
Asus unveiled the Zenfone 7 and Zenfone 7 Pro and they're mostly identical. What sets them apart is the 7 Pro uses a Snapdragon 865+, has OIS on its main and zoom camera and has a 256GB model, while the vanilla 7 is SD865, has no OIS on its cameras and tops out at 128GB. The pair launch globally on September 1.
Realme has two launches planned for next week. The Realme X7 and X7 and X7 Pro will be made official in China on September 1 with 120Hz AMOLED screens, while the Realme 7 and 7 Pro will go live in India on September 3 with 64MP cameras (the Pro will also have 65W charging).
Apple's next crop of iPhones is featuring in more and more leaks and reports. One industry insider rumor suggested that the iPhone 12 Pros will miss out on 120Hz screens and opt for 60Hz because of a lack of 120Hz driver ICs. However apparent leaked images from an iPhone 12 Pro Max appear to show a setting to enable high refresh rate. It appears that a decision will be made at the very last minutes, depending on how manufacturing progresses.
The Sony Xperia 5 II is coming. Sony said it's announcing it on September 17, while an official press render gave us our first look at the phone and no surprise – it looks like a scaled-down version of the Xperia 1 II, only with a missing ToF sensor on the back.
We came across two of Xiaomi's upcoming phones. The Mi 10T and Mi 10T Pro will have 64MP and 108MP main cameras, respectively, a Snapdragon 865 on the regular and 865+ on the Pro, and likely 144Hz IPS LCD displays. The other device is the Poco X3, which will come with a 64MP camera, 5,160mAh battery and 33W charging.
Those were the highlights of the week. See you next one!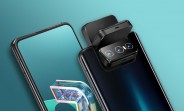 The flip up camera now packs a telephoto module. The 5,000 mAh battery also gets a fast charging upgrade to 30 W.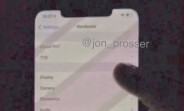 The leaks came from a "production validation prototype" while mass production is expected to begin next month.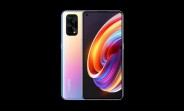 The yet unreleased chipset is going to be the main competitor to the Kirin 985 platform.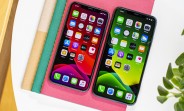 Apple can't seem to source its driver ICs for the 120Hz OLED panels.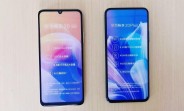 They are expected to debut early next month.
Sony's collaboration with the famous lens maker should be an indication of a flagship-level triple camera setup.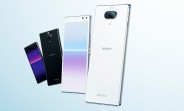 The phone will be Japan-exclusive, sale begins on September 1.
The phone is also listed on Amazon, with no actual price or launch date anywhere to be seen.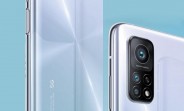 There will be a vanilla Mi 10T as well, with a 64MP cam. The Pro will boast a 144 Hz LCD.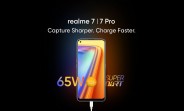 The Realme 7 pair will come with 64MP quad camera and 65W fast charging.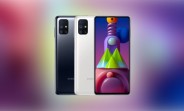 The device will have a fingerprint scanner on the side rather than on the back.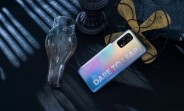 It is one thing to have your logo supersized on the back, but your motto?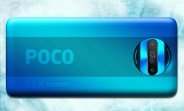 For comparison, the Poco X2 has a 4,500 mAh battery with 27 W charging.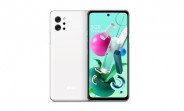 It's a more affordable version of the LG Velvet 5G.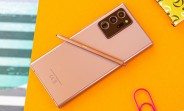 A rumor suggests that the Galaxy Note20 series could be Samsung's last Note lineup.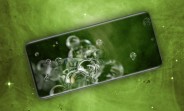 Some users are posting photos of their green-tinted displays (the issue crops up at low brightness).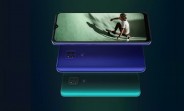 The phone is priced INR11,499 on Flipkart India, and that is about $155/€130.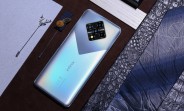 It's the flagship offering in the maker's lineup.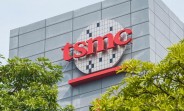 It has already acquired land in Hsinchu, Taiwan, will hire 8000 new employees in the R&D department.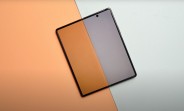 We get plenty of details on its hardware and new software features.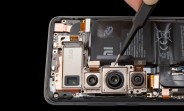 Xiaomi has 10 R&D centers around the globe and they've been hard at work perfecting the photo and video capabilities of the Mi phones.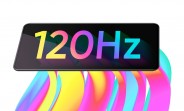 The chipset has a fairly powerful Mali-G77 MP9 GPU, which will make full use of the 120 Hz OLED display.