You can live without the Google Mobile Services as we discovered over the weekend, but maybe you don't have to – a new working method of installing the Google Play software on Huawei phones has been discovered (presumably it works on Honor phones too).
You'll need the Chat Partner app, a 147MB download. Also it probably goes without saying, but we'd still like to point out that this is an unofficial method.

After running the app, you'll need to tap Detect Device then Repair Now and finally (after the Device Administrator window shows up) Activate.
Restart the phone and you should have the Google Play Store ready and working. Log into your Google account and carry on (you can uninstall Chat Partner now). If you get a "Device is not Play Protect certified" error, try this procedure.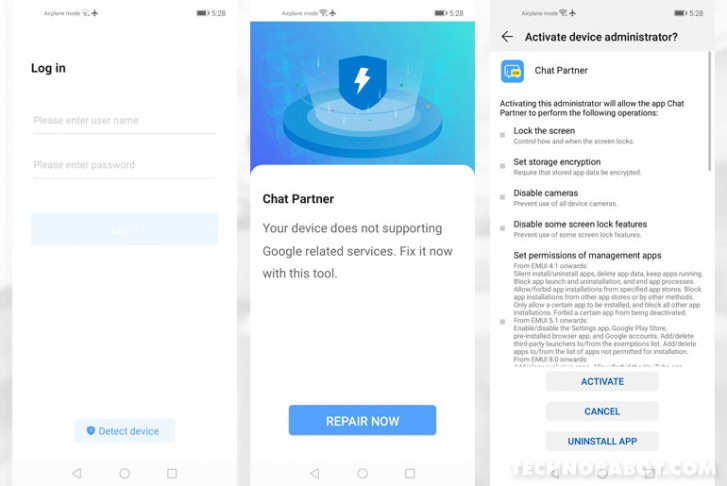 We tried this on the Huawei P40 lite and it worked like a charm. When testing it on the Huawei Mate 30 Pro, however, we were faced with the "not certified" error (and the method above didn't help). Ours is an early review unit, though, so retail hardware may behave differently – there are reports that it works on the Mate 30 Pro as well as the Huawei Y7p.
Again, this is an unofficial way to install the Google Play services on your Huawei phone and it's not clear how long this method will continue to work.