Yesterday a report emerged, pointing to a mid-April launch event for the OnePlus 8 family and today a specific date has been linked to it – April 14. The information is by no means official just yet, but it does align nicely.
According to the same insider information OnePlus will launch the OnePlus 8 Lite in the UK by July, with an as of yet unconfirmed MediaTek chipset, a punch-hole display with 90Hz refresh rate and a price of £400. The OnePlus 8 Lite is expected to come to India by July.
It's unclear whether the OnePlus 8 Lite will join the 8 and 8 Pro at the unveiling on April 14 or if it will be announced at a later date.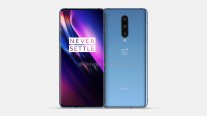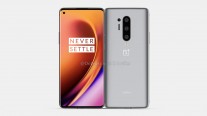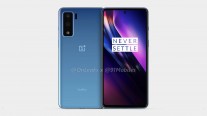 OnePlus 8 (left), OnePlus 8 Pro (center), OnePlus 8 Lite (right)
The OnePlus 8 Pro could also finally feature wireless charging – both regular at up to 30W and reverse – as well as 5G support.
The rest of the report is a rehash of information we already have – the OnePlus 8 and 8 Pro will both have a Snapdragon 865 chipset, but the Pro will gain up to 12GB of RAM and a 120Hz refresh-rate display, while the non-Pro will remain at 90Hz.
We also know that the OnePlus 8 Pro will have a 4,500mAh battery with 50W (10V@5A) Super Warp charging while the OnePlus 8 will have a 4,000mAh unit with Warp Charge 30T.