5G definitely takes the crown for current tech buzz-word and Samsung Networks is keen to be on the cutting edge. It has now successfully pulled-off new record-breaking speeds in its tests.
It had two client devices receiving 4.3 Gbps of peak data speeds, for a total of 8.5 Gbps, simultaneously, from a single Samsung 5G mmWave Access Unit. The feat was naturally achieved by using high-frequency mmWave tech, where such insane speeds are attainable, albeit in controlled conditions. Samsung used MU-MIMO techniques on the 800MHz mmWave spectrum, as well as carrier aggregation.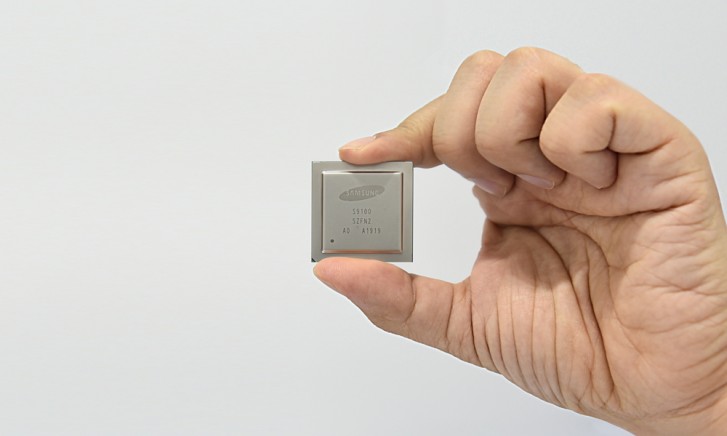 Once again we would like to stress that these numbers required extremely well-controlled lab conditions to pull off. mmWave tech has proven extremely impressive in terms of speed and response times, but also very fickle in terms of range and connection stability, with objects as thin as a sheet of paper often enough to disrupt a mmWave connection. This is kind of the main criticism nnWave has been enduring for quite some time now. Not counting some outlandish conspiracy theories, of course.
The official press release summed up the potential benefits of the technological breakthrough as follows:
With multi-gigabit speeds, users can experience transformational 5G mobile services. Mobile operators will be able to deliver new and rich services such as 8K video streaming, AR remote learning and holistic VR teleconferencing as well as new use cases that are yet to be imagined.
Honestly, there's little in terms of practicality there. When we first heard of 5G we were promised plenty of benefits beyond pure speed and while we certainly wouldn't mind those, the new use cases are yet to materialize.

On a more positive note, it's still not too late. Just a handful of countries, including the U.S., Japan and South Korea already have 5G mmWave spectrums assigned and fewer still have actual network equipment deployed. Real-world wide installations are yet to come. In the meantime, a push by developers to make better use of it can go a long way.