Few phones are cheered on by fans as if they were a sports team, but the original Poco was one of them. Now after two years of waiting it finally has a successor, but our initial reactions are a bit conflicting.
The Poco F2 Pro may well be the cheapest phone to pack the flagship Snapdragon 865 chipset – it certainly is on the global stage. Do we care that it's actually a Redmi K30 Pro with a "Poco" label glued on? Unless you're in China (the only country where you can actually buy the K30 Pro), then no, it doesn't really matter.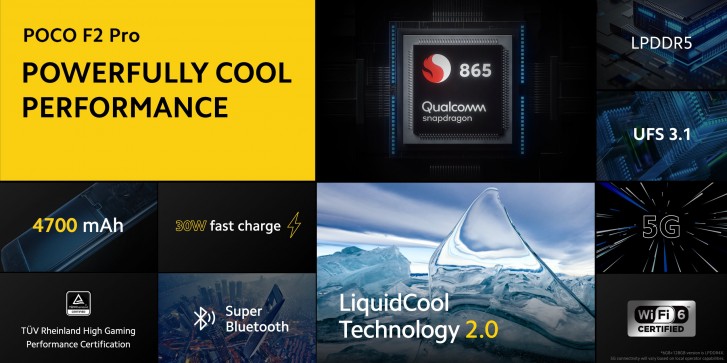 With a €500 price tag it's both a great deal and tangibly more expensive than the F1 was (€330 at launch). You do get 5G connectivity and a larger AMOLED screen for your money and the camera department is significantly improved. Not that the original was bad, but a lot has happened since 2018.
Today we want ultrawide cameras and telephoto lenses and the Poco F2 Pro delivers. The "telephoto macro" feature is unique, it allows you to shoot macro photos at 7cm (much higher distance than competitors). This is both more comfortable and it helps avoid shadowing your subject. Also, keep in mind that this is the only phone in its price range that can record 8K video at 30fps.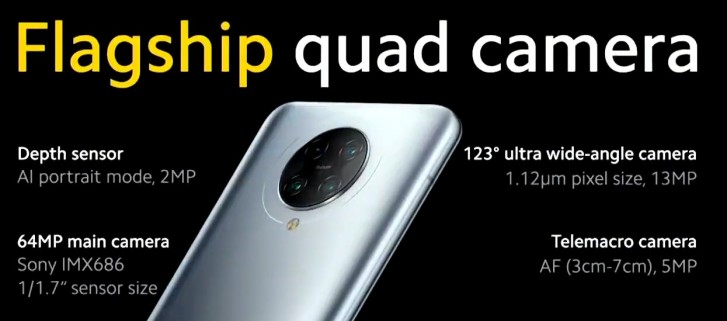 Let's briefly look at the competition. The Realme X2 Pro costs less than €500, but it offers a 90Hz AMOLED display and faster 50W fast charging (vs. 30W for the Poco). However, it has an older chipset (S855+), no 5G and a smaller battery (the Poco battery has 4,700mAh capacity). The X50 Pro 5G is a more capable competitor, but it will be €600 when it reaches Europe later this month.
The Samsung Galaxy S10 Lite can be found under €500 too and offers a 6.7" Super AMOLED display of its own. There's no telephoto lens, but the main 48MP camera has Super Steady OIS. The 4,500mAh battery with 45W wired charring is a plus too, though the phone uses the original Snapdragon 855 chipset.
Huawei and Honor have competitive offerings, though their appeal outside of China is limited due to the lack of Google Mobile Services. OnePlus surpassed the €500 mark a few models ago and it hasn't looked back, even the older OnePlus 7 Pro (which has a pop-up selfie camera, just like the Poco) is still pretty pricey.
So, you can find phones that offer some of the features of the Poco F2 Pro – but to get all of its features, you need to pay flagship level of cash. Is the phone a great deal or what?
Is the Poco F2 Pro a great deal?