The Nokia 8.3 5G, 5.3, 1.3, and 5310 weren't the only things HMD Global announced at its online event today. The company has also unveiled HMD Connect, which is a global roaming data SIM card, with associated plans. This works in 120 countries.
The price for a bundle is the same no matter the country you plan to use it in – €9.95, but you get varying amounts of data for that money. The aforementioned 120 countries are divided into 3 zones. So, for €9.95 you get 1GB of data in Zone 1, 500MB in Zone 2, and 250MB in Zone 3.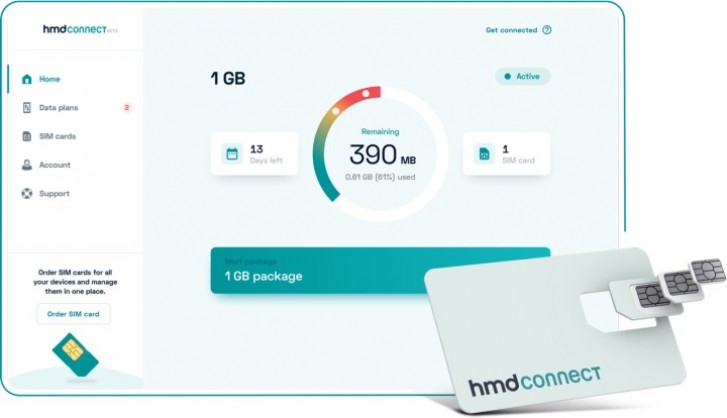 Each bundle of data is valid for 14 days since activation, and there's a pay as you go renewal option for an additional €5, although this doesn't extend the 14-day validity period of your package. The HMD Connect app for Android is already available in the Play Store and is what you'll use to activate your SIM and manage your bundles.
The price of the SIM starter kit is €19.95 for the first one, and €10 for any additional SIMs you may require (and add to the same order). These kits already include one bundle – so you get up to 1GB of data right out of the box when you start using the SIM. SIM starter kits start shipping on March 30, and will take 2-7 business days to arrive anywhere in the world.
Obviously the point of this service is that it removes all the hassle of buying local SIM cards if you travel a lot. That's not very useful if you're in the EU and only travel in other EU states, because of the Roam Like At Home policy, but for everywhere else it might be a good fit – data roaming fees from your carrier could be quite exorbitant.