Apple is cooking up some new software for its mobile devices, as usual. The company has now released the first public betas for iOS 13.4.5 and iPadOS 13.4.5. This comes after developers got their second preview build of the upcoming OS version yesterday.
iOS 13.4.5 and iPadOS 13.4.5 are both minor updates, as their naming scheme strongly implies. They're focused primarily on bug fixing, under the hood improvements, and small tweaks and changes.
Additionally, there's a new feature in Apple Music, which lets you share songs on Instagram Stories. Tapping the Share button on a song creates a story with the song's title, album name, and an animated background too. It works as intended, except there's no way to get to Apple Music from the shared info on your Story. That's probably more Instagram's fault than Apple's, though, and this is a quick way to share what you're listening to.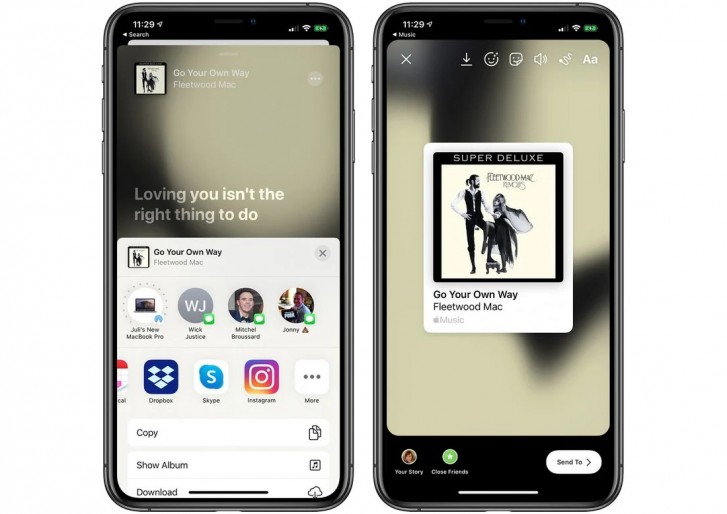 The new OS version also comes with a fix for an issue with Personal Hotspot that prevents it from working for some people, as well as a fix for a VPN-related vulnerability.
You can grab the beta releases by going to this page and enrolling your device – which basically means downloading a special certificate from Apple. After that, the beta builds will start arriving on your iPhone or iPad over-the-air.