Apple's new iPhone SE went on sale over the weekend, and now it's time to see what it's made of. Literally. The enterprising folks at iFixit have done their usual, which is going deep inside the device, showing its innards through a teardown.
The iPhone SE has undoubtedly felt like just a repackaged iPhone 8, with the latest chipset and some new camera features – which may or may not be all thanks to improved software.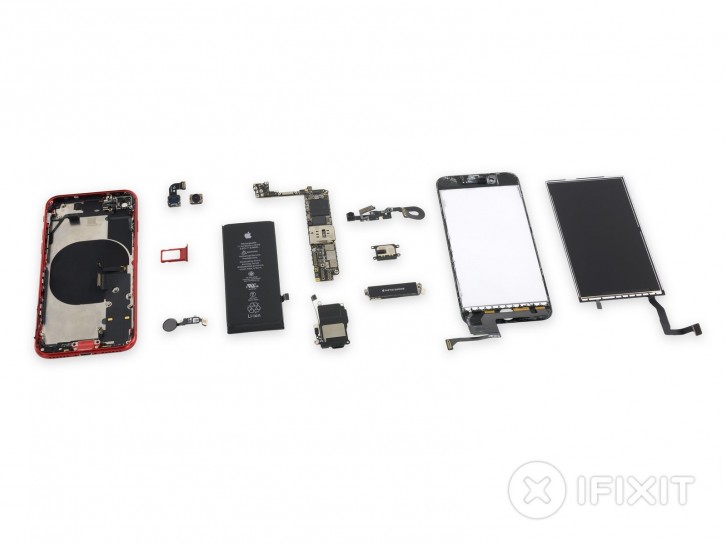 Let's start with the conclusion. The iPhone SE got a 6 out of 10 repairability score, where 10 would be easiest to repair. On the plus side, the phone provides straightforward access to the display and battery, which are the two most commonly replaced components. You still need proper knowledge and tools (up to four different driver types, for example), but if you have those, it's a breeze. Moreover, most components are modular and independently replaceable, including many that are – surprise, surprise – interchangeable with the iPhone 8's.
On the other hand, the seals needed to achieve the IP67 ingress protection rating do complicate repairs. Then again, those seals ensure that liquid damage repairs are less likely. The back glass is impractical to replace, which is one of the biggest issues that iFixit identified with the new iPhone SE.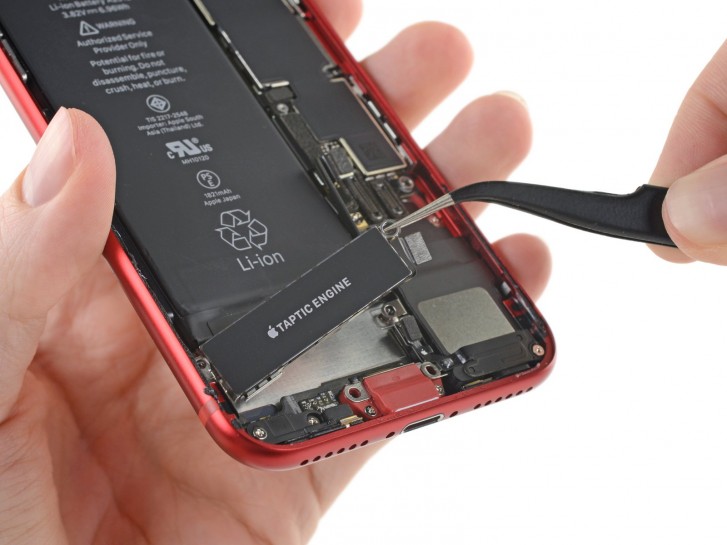 An X-ray inspection reveals only subtle antenna reworks and a few chips being moved around the logic board, but otherwise it's very hard to tell the iPhone SE apart from an iPhone 8. The Taptic Engine and main speaker are the same, and the battery has the exact same capacity. Which is weird because the loss of 3D Touch in the SE compared to the 8 should've allowed for the screen assembly to be thinner, and thus a larger battery occupying that newly reclaimed space. Alas, that's not the case here. And yet – the iPhone SE and iPhone 8 displays are interchangeable, even if the former doesn't have 3D Touch. On that note, keep in mind that swapping out an iPhone SE screen for one coming from an iPhone 8 will not magically make 3D Touch work.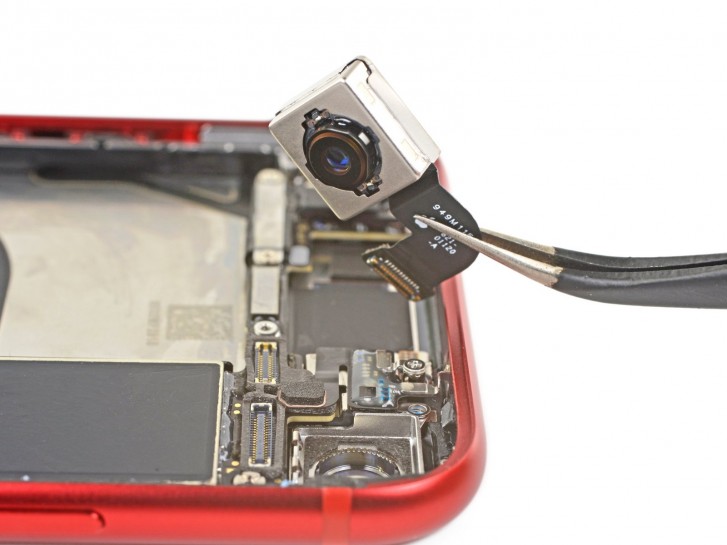 The battery connector has changed, however, which means that you can't just put an iPhone 8 battery into an SE or viceversa. As for the camera controversy, some rumors pointed to it being the same physical unit as the one in the iPhone 8, while others thought Apple used the iPhone XR's. As it turns out, the latter option was just wishful thinking. The camera appears identical to that of the iPhone 8, so the new features are in the end all down to the superior capabilities of the A13 chipset.