The DJI Mavic Air is over two years old now and it is overdue for an upgrade. Version 2 is coming and it's borrowing some ideas from smartphones – it seems that the new 48MP sensor will have a Quad Bayer filter.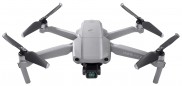 DJI Mavic Air 2 leaked images
The 48MP effective resolution can be binned to 12MP for better-quality photos. The sensor itself is larger than before too, 1/2.0" vs. 1/2.3". While regular video recording remains capped at 4K, the drone will be able to shoot 8K Hyperlapses. The field of view (84°) and aperture (f/2.8) are essentially the same as on the first generation.
The DJI Mavic Air 2 will be larger and heavier than its predecessor – along with the increased weight of 570g (up from 430g) comes a larger battery with 3,500mAh capacity. This increases the flight time to 34 minutes (a significant jump from the 21 minutes that the original Air can last). The maximum speed will remain the same, 68.4 km/h, but the maximum descent will be bumped up to 5 m/s.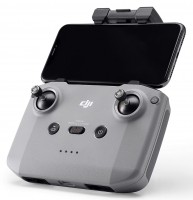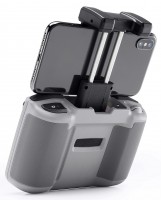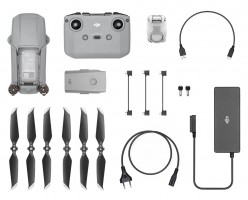 Updated controller • Fly More bundle
OcuSync 2.0 will be supported out of the box, a feature from the Mavic Pro, which creates a more reliable long distance connection and enables use of the DJI Goggles. The drone will be bundled with a new more capable controller to boot.
Anyway, leakster @rquandt published these specs along with the contents of the "Fly More" bundle, which comes with a set of ND filters, 6 pair of replacement propellers and many accessories.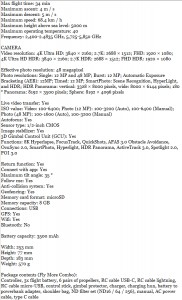 Leaked specs for the DJI Mavic Air 2
The official announcement of the Mavic Air 2 should be later today (unless plans changed).