The division between smartphones and feature phones has often been murky. In the past, it used to be about how well the device ran user-installed apps and games, these days it's mostly touch screen vs. keypad. But there always were devices that straddled the line between those two categories.







Nokia X3-02 Touch and Type official photos
Before Nokia released the no-quite-smartphone Asha phones, there were the two Touch and Type models. As we said, these phones tried to have it both ways. The Nokia X3-02 and C3-01 both came out in late 2010.
What made them special was that their 2.4" screens with 240 x 320px resolution had a resistive touch layer and, of course, the familiar Series 40 interface was tweaked to support touch input. This echoes the story of the Nokia 5800 XpressMusic and while the idea had potential, these two are the only Touch and Type devices to exist (they each got a modification, but we'll get to that).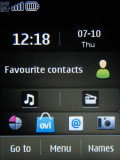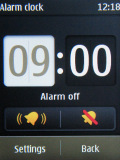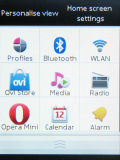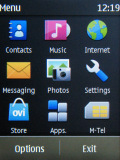 The refreshed S40 UI
Series 40 UI was always easy to navigate – you had to manage it using a D-pad and a couple of smart keys after all. But the D-pad was not needed here, users could simply swipe up and down to scroll. The smart keys were replaced by on-screen buttons. The homescreen even had customizable widgets!
The UI remained simplistic, which was essential as the screen was small and the resistive layer was not very accurate (they rarely were). Precision was never a goal here, simplicity of use was.
The Touch and Type duo was fairly capable for its day. They had 3G connectivity as well as Wi-Fi on board, so you could browse the web any time anywhere. Plus, Opera Mini supported touchscreens and made the experience as good as possible given the hardware (the phone also had a WebKit-based browser).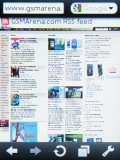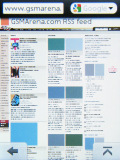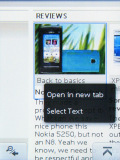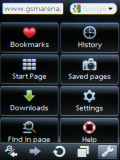 Opera Mini supported the touchscreen and could handle even complex sites
Speaking of hardware, it was quite powerful. Originally, the phones came out with 680MHz single-core processors, 64MB of RAM and 128GB storage (plus a microSD slot, naturally). The modifications we mentioned was the X3-02.5 and the C3-01.5 Gold Edition from 2011.
These boosted the CPU speed to 1GHz and doubled RAM to 128MB (storage was doubled too). This also enabled 480p @ 30fps video recording (up from 15fps) from the phones' 5MP camera.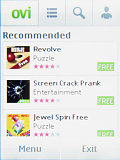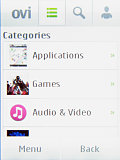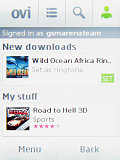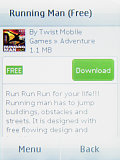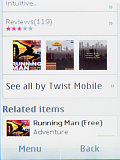 The Ovi Store – it's not just smartphones that have app stores, you know
You may laugh at these numbers now, but the iPhone 3G from 2008 had a 412MHz processor and 128MB of RAM. It wouldn't be until 2010's iPhone 4 that Apple hit 1GHz. So even though Nokia's UI was sluggish – a world away from the slick experience of an Apple phone – but these were generally pretty powerful feature phones.
The point is, these were some of the fastest feature phones ever produced. And it's not like the J2ME apps and games required much RAM anyway, they were designed to run on much lower power devices than these.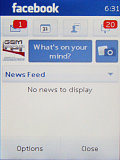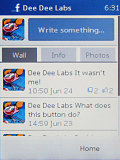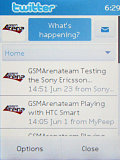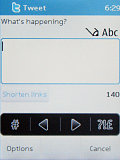 Facebook and Twitter apps
Unfortunately, Nokia never enabled app switching on the Touch and Type duo, you couldn't even leave the app to make a call, you had to close it. App switching is not a requirement for something to be called a "smartphone" by the way, unless you want to include various Sony Ericsson, Samsung, LG and other feature phones.
Anyway, the phones had metal exteriors, which made them feel pretty premium. The C3-01 especially was giving us some serious classic "business Nokia" vibes.






The Nokia C3-01 had a classy appearance
What was the difference between the C3-01 and X3-02, anyway? The C3-01 has the more formal phone, it had dedicated answer and hang-up buttons, a larger 1,050mAh battery and LED flash. The X3-02 had a yothful vibe with a media and a text button and it was thinner too (9.6mm vs. 11mm), which led to a smaller 860mAh battery, the rear flash was also dropped.
Both phones boasted HD Voice, Bluetooth 2.1 and USB On-the-Go, allowing them to read USB storage and using USB accessories. We know what you're thinking and yes, you could plug in a USB keyboard. Otherwise you were stuck using T9 with the keypad.
These days HMD is bringing back some classic Nokia feature phones and powering some of them with KaiOS – which is based on the failed Firefox OS. Would you want to see the Touch and Type series reborn as a KaiOS phone?
PS. One day we might cover the story of the Samsung Jet – a "feature phone" with a 3.1" AMOLED display (480 x 800px) with resistive touch and an 800MHz processor. It even had TouchWiz, making it quite the little beastie back in 2009.