Last year, Google made the final push to enable RCS on Android-powered devices across the world. After enabling RCS in the US, UK, Mexico, and France using Google's own servers via the Android Messages SMS app, the RCS-based Chat service is now going live for Android users in Italy and Singapore.
Google Chat is an RCS-based platform that enabled the next-generation of SMS messaging – one that allows for sending of full-resolution videos and photos (with a limit of 100MB), shows when the recipient(s) is (are) typing, and supports read receipts, even across borders. Although there are many other instant-messaging apps available, RCS is important because it requires minimal setup and works out of the box.
In H1 of last year, US carriers announced they were working on a cross-carrier app that would enable RCS across the States, and Google wasn't having it. It wasn't long after that announcement that Google fast-tracked the nationwide rollout of its Chat platform. The platform began its US nationwide rollout back in November.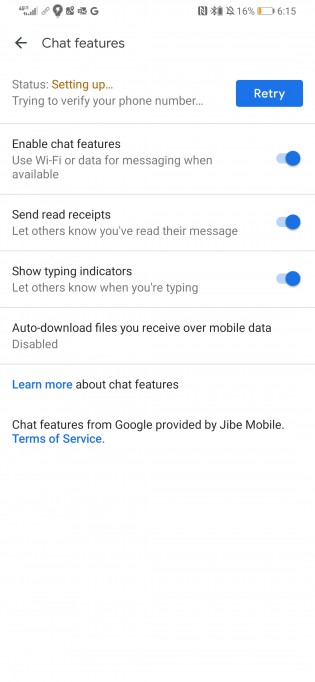 When you start a chat window with one or more recipients with Google's "Chat" enabled, you'll see "Chat message" in the input field. If the message will send as an SMS, it will say "Text message" instead.