When the Pocophone F1 (or simply Poco F1 in India) was launched in mid-2018 it quickly earned a lot of fans delivering the then-flagship Snapdragon 845 chipset at an unbelievably low price.
In fact the following was so loyal that people kept asking about a Poco F2 long after it became evident that Xiaomi has abandoned the lineup in favor of the Redmi K-line. Well, the company finally changed its mind and gave people what they wanted – a Poco F2 Pro. Here are some early thoughts on what is certainly a phone with big shoes to fill.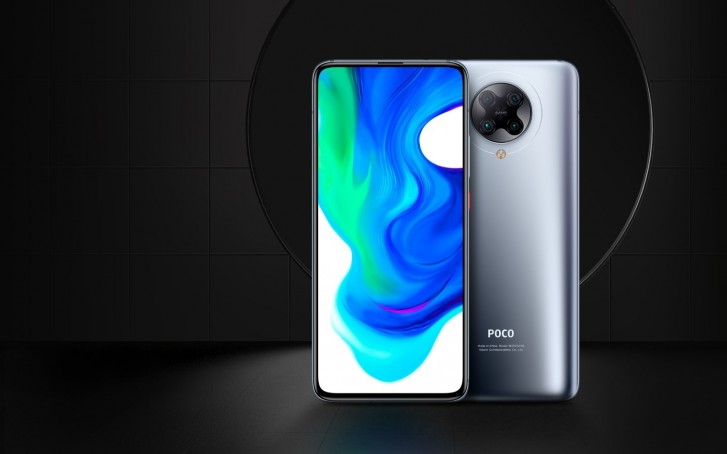 Actual flagship killer
Plenty of manufacturers launched toned down versions of their latest flagships – OnePlus 8, Galaxy S20, Huawei P40, Xiaomi Mi 10, and Honor 30. However, they typically fall in one of two groups – either the non-Pro/Plus version cuts a lot of features or the price isn't drastically different from the flagship proper.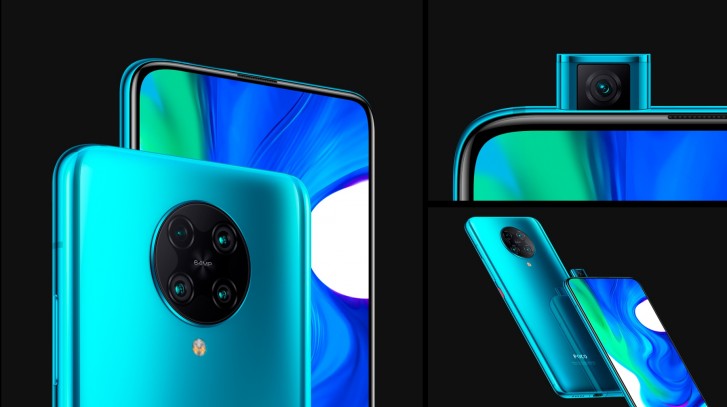 Worried about cannibalizing the sales of the actual flagships those are largely prevented from fulfilling their potential. The Poco F2 Pro seems far more willing to step on the toes of the Xiaomi Mi 10 duo.
The starting price of a Poco F2 Pro is $500/€500 for a phone with 6 GB RAM and 128 gigs of storage, the 8/256 GB is €600 – way lower than the other non-Pro/Plus phones.
The new Poco is different, but it probably doesn't matter
The fans of the first Poco phone were more dedicated than those of just about any other phone out there. Even after more than a year had passed since the original came to be and there were no signs of a successor they would flood social networks, forums and our comments section asking about a successor.
Despite never saying anything official about it Xiaomi had basically scrapped the whole Poco sub-brand and decided to focus on the Redmi K line as its budget offer with flagship chipset. The whole "Poco is back" teaser campaign confirmed this suspicion but it never become clear what caused the strategy shift.
At the end the company decided to give people what they want and decided to market the K30 Pro outside of China as the Poco F2 Pro. However, since the actual K phone isn't available outside China it makes virtually no difference to most people that the new Poco is merely a rebranded Redmi phone, instead of a unique design.
Xiaomi Poco X Æ A-12
What's with the naming Poco? First, we had the Poco F1. Then, 18 months later, we got Poco X2 which is actually the Redmi K30. So if the Redmi K30 Pro was arriving under the Poco brand, shouldn't it be called Poco X2 Pro? No – it is Poco F2 Pro.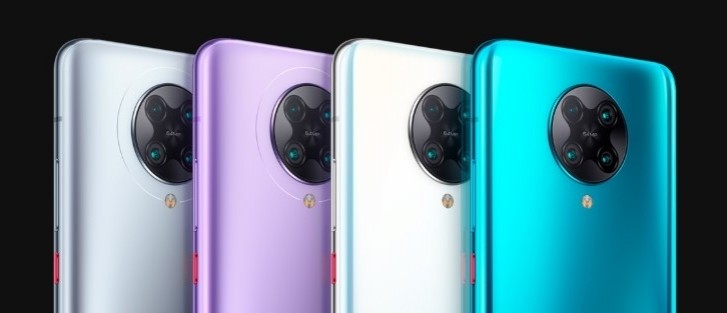 So does that mean a vanilla Poco F2 is on the way? It might well be, but currently the lineup is F1, X2, F2 Pro, which is illogical and confusing. And if we were to get a non-Pro wouldn't it be logical for that to either arrive before the Pro or alongside it?
The no bangs and whistles flagship experience
The Redmi K30 Pro is clearly going to tick all the boxes for a lot of people – Snapdragon 865, huge OLED with an elevating selfie camera (so no cutouts), fast charging, big battery, 64MP main camera alongside telephoto and ultriwide modules and 5G connectivity.
Storage and memory are fast, Bluetooth is the latest 5.1 version, and the design looks neat. It will be globally available with an affordable price. Yes, it is missing a microSD slot, but the 3.5 mm audio jack is still here. If Xiaomi can make enough units we expect this to become a proper best-seller.
Surely you'll find more capable cameras out there with the ultrawide and telephoto cameras in particular bringing unimpressive specs. However for €500 that's more than a solid setup.
The 60Hz display might also make a few people look elsewhere, but as high refresh rate phones are becoming more mainstream it's becoming evident that the feature makes less of a difference to most people than makers expected.
So the F2 Pro finds itself in a position very similar to the F1 – it's unable to compete with flagships across the board, but it works just as well for power users while costing a fraction of the price. And in the areas where it falls short it still beats phones in its price bracket. That's not a bad place to be by any means.