Alongside its usual roster of silicone and flip cases, Huawei unveiled a couple of unique designs for its new flagships. Some are just pretty to look at, others add functionality to the phones.
The first is a Gaming case for the Huawei P40 Pro (which we imagine will fit on the P40 Pro+ as well, since they have identical dimensions). It adds two shoulder buttons on the "top" side of the phone (when held horizontally). The case simply connects over Bluetooth, you'll see a prompt as soon as you put it on the phone.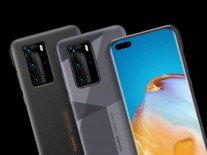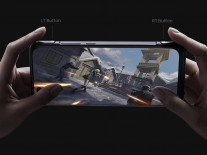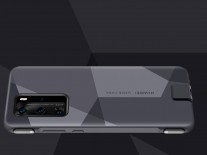 Huawei P40 Pro gaming case with shoulder buttons
Then there's the Huawei P40 Wireless Charging Case. It's an old school solution to an old problem, specifically adding wireless charging to a phone that doesn't have it natively. The good news is that it goes up to 22.5W, which maxes out the wired charging capability of the phone.
There was a similar case for the Huawei P30 as well.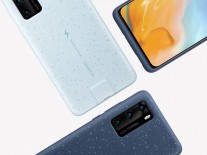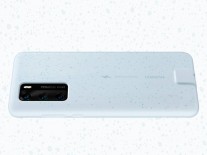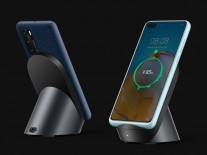 Huawei P40 case that adds wireless charging (22.5W)
Next up is some glitter chic for the P40 Pro. The Glamorous Case is embellished with Swarovski crystals. It comes in a handmade brocade box with black velvet lining, Huawei even perfumed it up with a flower-scented card.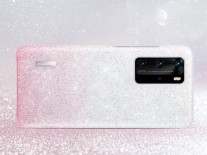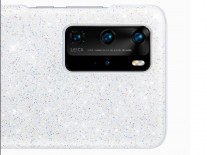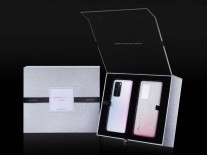 Huawei P40 Pro Glamor case with Swarovski crystals and a luxurious gift box
PS. The Huawei Snorkeling case that was released with the Mate 30 Pro is also compatible with the P40, P40 Pro and P40 Pro+.