Apple's iPhone 12 family was widely expected to launch this September, following the company's usual release strategy. 2020 was to be an important year for Apple's mobile devices, as these models are said to be its first to employ 5G connectivity.
However, the ongoing coronavirus pandemic might force Apple to make an unprecedented move – delaying the release of the three new iPhone 12 models for months. According to a new report from Asia, Apple is currently prepping for such a delay, because the global COVID-19 pandemic is threatening global demand and has already disrupted its product development schedule.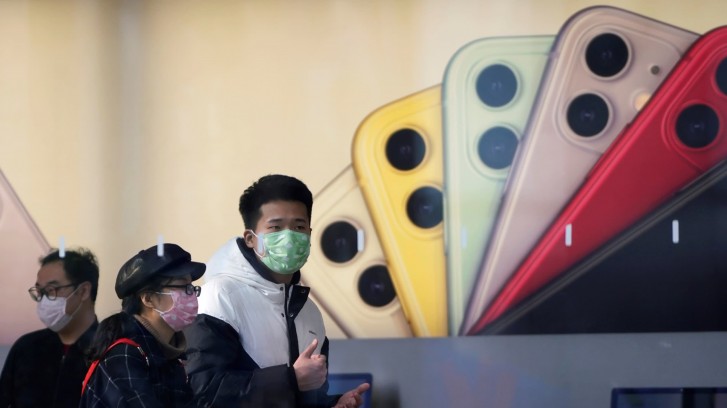 Apple has allegedly held internal discussions on the possibility of delaying the iPhone 12 launch by months, according to three people familiar with the matter, while supply chain sources stressed that practical hurdles could end up pushing back the release.
Supply chain constraints aside, Apple is reportedly concerned that the current situation will significantly lower consumers' appetite to upgrade their phones, and that in itself might result in disappointing sales numbers for the company's first 5G smartphones. A source with direct knowledge of these internal discussions said Apple really wants the first 5G iPhone to be a hit.
Apple right now is closely monitoring the coronavirus outbreaks in the US and Europe, its two largest markets, and assessing whether a delay of the iPhone 12 family is necessary. An exact timeline for the launch may not be finalized until the Californian government's "shelter in place" order is lifted. This currently is in effect and as a consequence most employees at Apple's HQ are working from home.
Another source says Apple will make the final decision around May at the latest. The company declined to comment. In the worst case scenario, the iPhone 12 models would be delayed until 2021.
The development of the 5G iPhones has been affected by travel curbs introduced in the US and China in response to the global pandemic. Apple was supposed to work with suppliers on hashing out prototypes for the new phones from early March, but that had to be delayed because the work requires hands-on testing, which is impossible for American Apple employees to perform in China right now.