In a bid to return to profitability, LG will change the strategy of its mobile division – it will sell 5G flagships (i.e. LG V60) in North America and Western Europe and moderately-priced flagships (LG G9) in other regions (including South Korea). According to a report from Korea the feature gap between the G-series and the V-series will grow.
The LG G9 will practically drop to mid-range status with a Snapdragon 765G chipset and a 1080p-class OLED display. It will be a larger display, 6.7″ to 6.9″ (up from 6.1″ on the G8), perhaps because the larger LG V60 will not be available in the same regions as the G9.
With these changes, the LG G9 ThinQ will launch at the end of March at a price of KRW 900,000 ($705/€661), according to the unofficial report. That's the same price as the LG G8 last year (of course, the G9 will be a 5G-connected phone, which does add to the cost). The V50 launched at KRW 1.19 million (already available in the US for $800).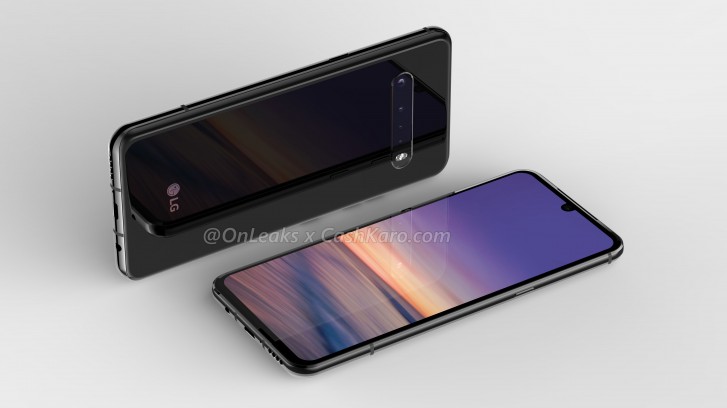 Anyway, the LG G9 ThinQ is said to pack four cameras on the back, but the final design will be slightly different than the one that leaked in January. There will also be a 4,000mAh battery and a 3.5mm headphone jack with a Quad DAC.
The flagship segment is stratifying, the Axon 11 5G also dropped down to a Snapdragon 765G chip, even though premium Axons have been using 800-series chips from the beginning (minis and maxes aside). The new Nokia 8.3 5G picked the same chipset as well.