LG has been on the back foot in the smartphone market for a few years now, but the company's attempt at a fight back stats here. The Korean manufacturer launched the LG Velvet – a midranger with focus on design, 5G support and the unique dual screen attachment.
The device is already selling in Europe for €650, but the package includes goodies worth €400 on their own so it looks like a proper deal.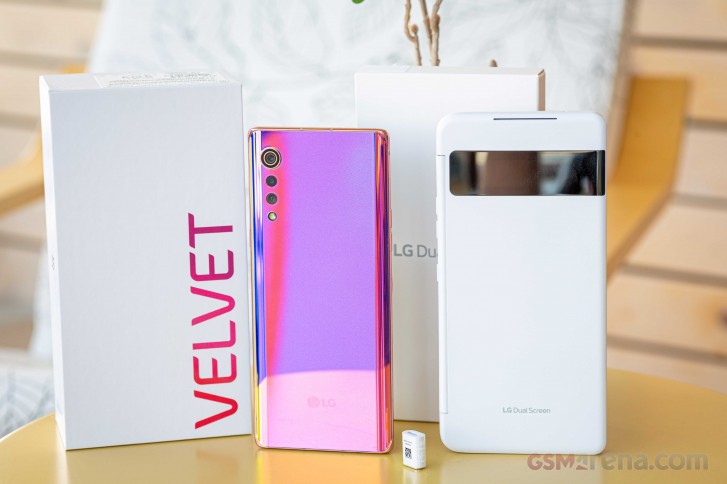 The LG Velvet really stands out in its Illusion Sunset color. It isn't a color per se – it is a mirrored finish that in theory is somewhere in the cross-section of red, pink, and golden. In reality, depending on the available light, it can be just about any color.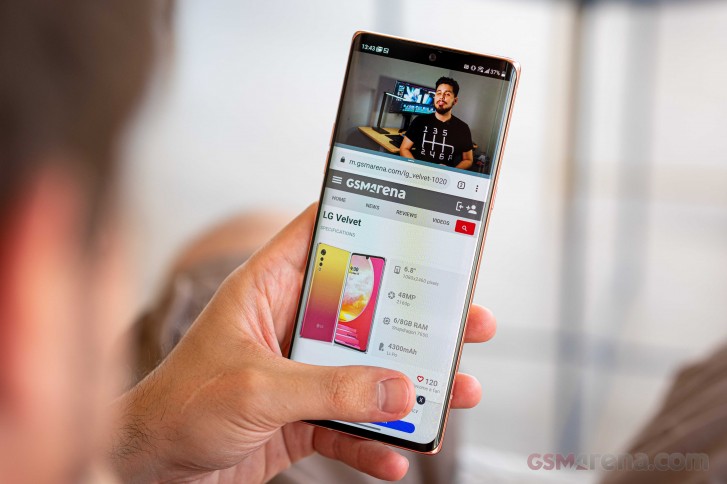 Photos really don't do it justice – you'll have to wait for our video review to see how the colors change, but it really is something extraordinary.
The back isn't everything in the LG Velvet – there's also the extremely tall display – 20.5:9. The power key is a bit too high for our liking liked, but it's not too bad.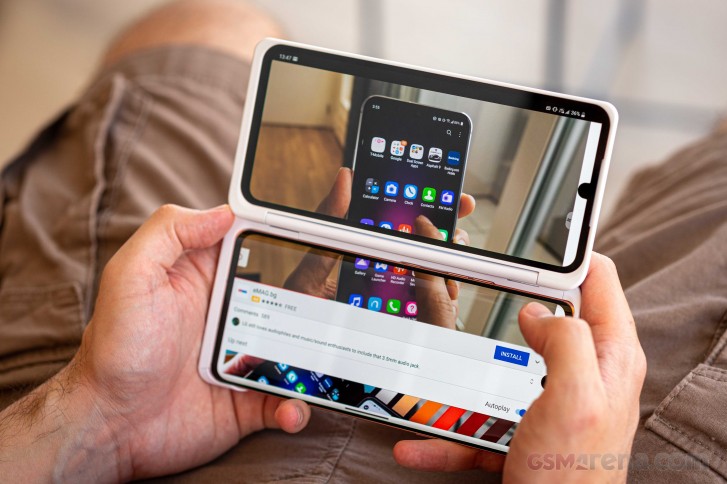 Despite its height and the relatively big 4,300mAh battery, this midranger is surprisingly light. Audiophiles will love the fact there is a 3.5 mm audio jack on the bottom, right next to the USB-C port.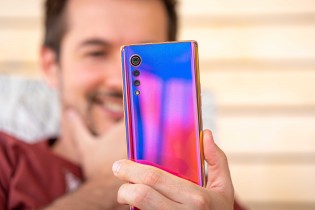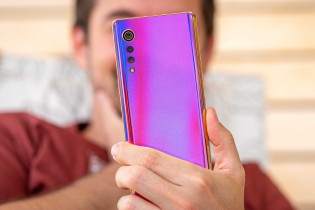 Different angles mean different colors
We also got the dual screen attachment for the LG Velvet, which will be included with all pre-orders. It comes in White and connects through the USB-C port. You can use it as a case, since it is plastic and very sturdy, although that way it is hard to appreciate the lightness of the Velvet.
Since the Dual Screen slots in the USB-C port, LG implemented a magnetic add-on with eight pogo pins that allow for the charger to do its job with the 25W fast wired charging. There is also 9W wireless charging that works through the case.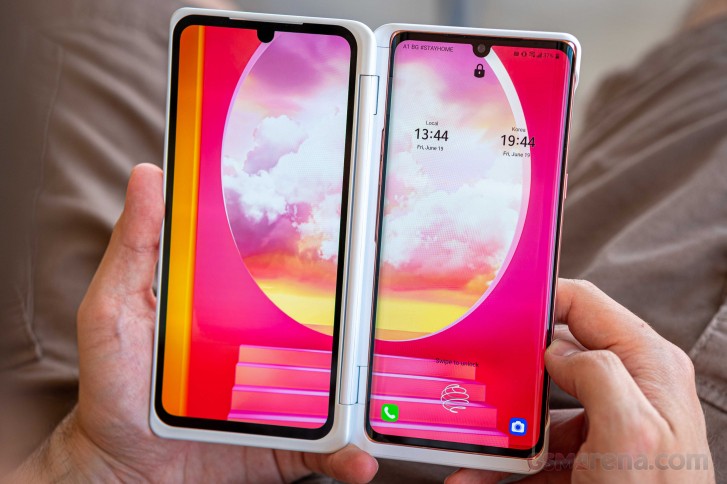 The LG Velvet looks promising, but the midrange scene is as fierce as ever. Does the Velvet have what it takes to regain some of the ground LG recently lost? Stay around, as our review is coming really soon.