The Razr was reborn last year, in the form of a smartphone with a foldable inner screen, but the handset disappointingly launched running Android 9 Pie.
Many months later, Motorola is finally announcing the update to Android 10 for the foldable Razr today. The new software will obviously bring all of the goodies that Google packed into Android 10 when it got released last September, but there's more from Motorola itself.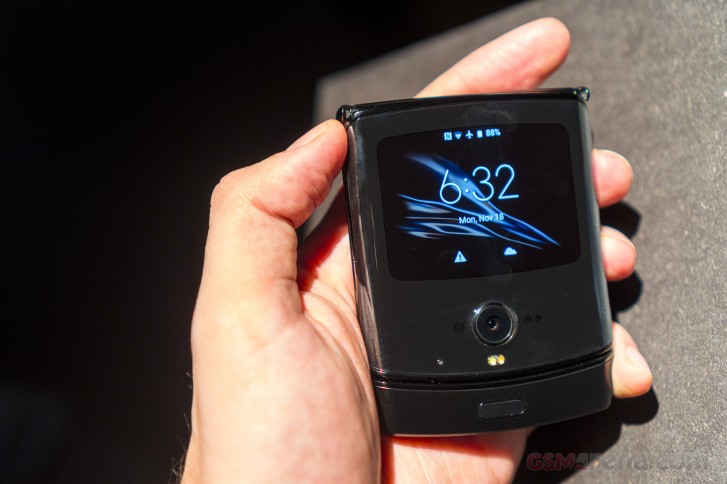 With this update, the external display, which the company calls Quick View, is receiving some expanded functionality. You can now call people without opening your phone, just swiping left on the Quick View display to access your favorite contacts. With Smart Reply and the all-new Quick View keyboard, you can even read and respond to messages from the most popular apps on the outer screen.
The camera features have grown to allow capturing selfies in even more ways than before when the device is closed. You now get more camera modes like group selfie, portrait mode, spot color, and others. You access the camera on the Quick View screen by swiping right – or with a twist of the wrist.
Additionally, the Quick View display can now show you turn-by-turn navigation from Google Maps, as well as music players from Spotify, YouTube Music, and Pandora. It's even customizable with themes.
The rollout has commenced today, and as usual it should be going out in stages, which means it may take a few days (or weeks) for all Razr units in the wild to get the exciting new update.