HMD has revived several classic Nokia phones and TENAA shows that another one is in the works (model name TA-1212). It's a bar phone with a splash of red that reminds us of XpressMusic models – like the Nokia 5130 (but without the side-mounted buttons).
This is a basic feature phone like the Nokia 110 (2019) and not one of the KaiOS powered devices like the recent Flip and Tough handsets. We can tell by the 0.36GHz single-core processor, mere 8MB of RAM and 16MB storage (note the M as in megabytes). It does have a microSD slot, supporting cards up to 32GB so it can work as a simple MP3 player.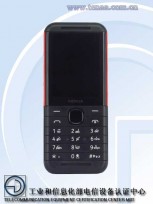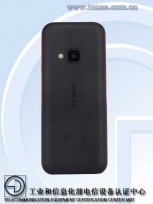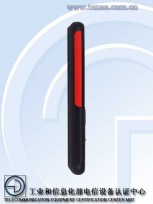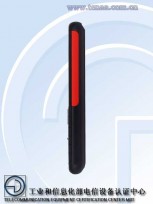 New Nokia feature phone (photos by TENAA)
The screen on the front measures 2.4" and has 240 x 320px resolution – some things never change. The phone is rather thick, though, 13.1mm considering its battery has only 1,200mAh capacity. At least it's super light at just 88g.
There's a camera on the back, just the one, which shoots 0.3MP stills. The specs table says no video support, not even a choppy QVGA video like the old S40 phones used to shoot. There's an LED flash, which counts as a feature on a phone in this class.
Back in 2018 HMD renewed the Xpress-on trademark, but we can't tell by the side shots if this phone has user-replaceable panels or not.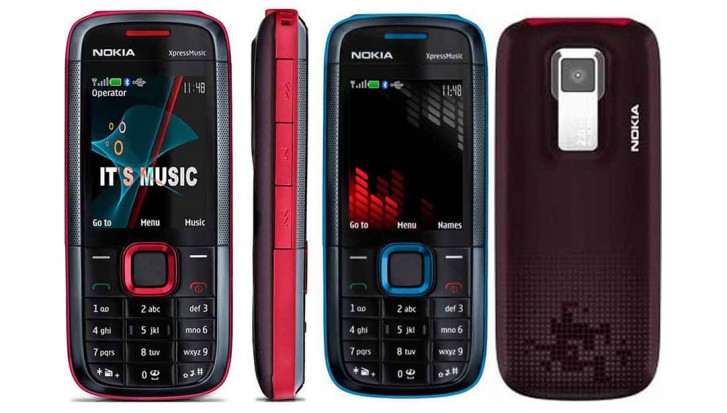 Nokia 5130 XpressMusic from 2009
We don't know when this phone will be unveiled, but HMD has planned a series of Nokia Live events (as a replacement for the canceled MWC event). Note that the phone only has basic 2G connectivity, so it can no longer work on some carriers.