In a new patent submitted by Xiaomi, we see sketches of a new smartphone form factor that is rather interesting. With folding smartphones making a comeback in the last year or so, we have a feeling that smartphone companies are going to push innovation in unique hardware form factors. This one from Xiaomi is a folding clamshell smartphone, like the Moto Razr or the Samsung Galaxy Z Flip, but with a twist (literally).
The clamshell phone features a bar on the upper half, which can be rotated horizontally to physically turn the rear facing cameras towards the front to be used for selfies. The patent images below are renders created by Let's Go Digital based on the drawings published in the CNIPA filing.
Source: Let's Go Digital
The upper half of the device has the power and volume keys on the right side. As well, we see a speaker grille that sits just below the part that rotates.
it doesn't necessarily mean that Xiaomi will ever produce and sell such a device. Phone makers often patent hardware that will never make it to market. If down the line, such a device would be ideal for the market, then it might pursue the idea to produce and market a device.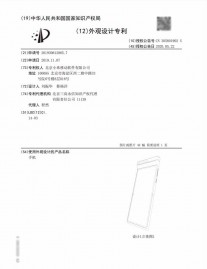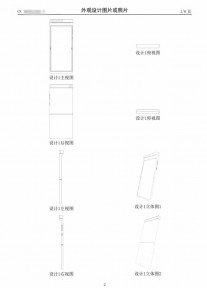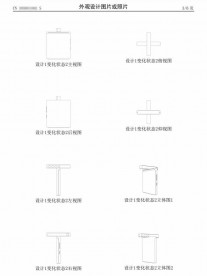 Original patent from CNIPA
Xiaomi has several funky smartphone patents under its belt including another clamshell phone like the Z Flip, a phone with a pop-up mechanism containing 7 cameras, a dual-sided smartphone with a wrap-around screen, and a phone with dual punch-hole selfie cameras.