The Oppo Reno3 Pro 5G has arrived in Eastern Europe after its initial launch in China – the phone just showed up on Oppo's Polish site. Note that we put the "5G" in its name to separate it from the Reno3 Pro that launched in India.
Indeed, 5G should have been one of the major differentiating factors, but the official specifications make absolutely no mention of 5G connectivity, only LTE and older technologies are listed.
Which is all the same, since local carriers in Poland started only rolling out 5G test networks earlier this year and there really isn't a 5G service ready for consumers. Still, it's not clear if you will get a 5G connection if you visit a country with active next-gen networks.

The phone is on pre-order from several retailers in Poland, priced at PLN 2,600 (€570), and a plan to start shipping on April 20.
Note that if you grab one now, you'll get a free pair of Enco Free TWS earbuds. You can find links to all the store and carrier deals here.

Oppo officially told us that the Snapdragon variant will be available in Europe while the Helio-powered version will be sold in India and Southeast Asia.
Whether or not it's limited to 4G, the new Snapdragon 765G chipset offers improved performance over the Helio P95 of the other model bearing the "Reno3 Pro" name. You also get more RAM, 12GB vs. 8GB, and twice the storage by default (256GB).
Another upgrade is the new AMOLED panel that supports 90Hz refresh rate. The battery capacity (4,025mAh) and charging speed (30W wired only) are the same between both models.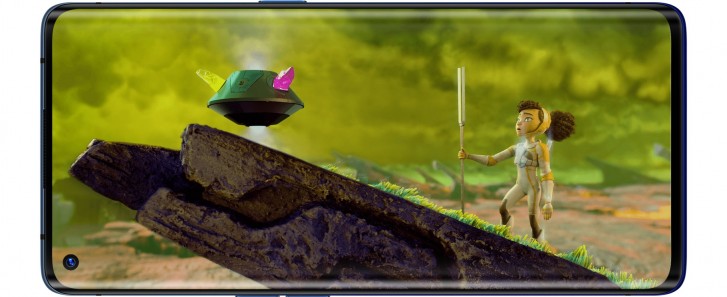 The cameras are different, but here the 4G model has the advantage with a larger 64MP main sensor and a 44MP selfie cam compared to 48MP rear and 32MP front cameras on the 5G phone. Also note that it's a single punch hole.
Source (in Polish)