The latest Realme to-be bestsellers were revealed earlier this month and are already available for purchase at Flipkart and Realme's own web store. We just got the Realme 6 with us and we are about to start work on its full review. But before we get into the testing process, here are some early impressions.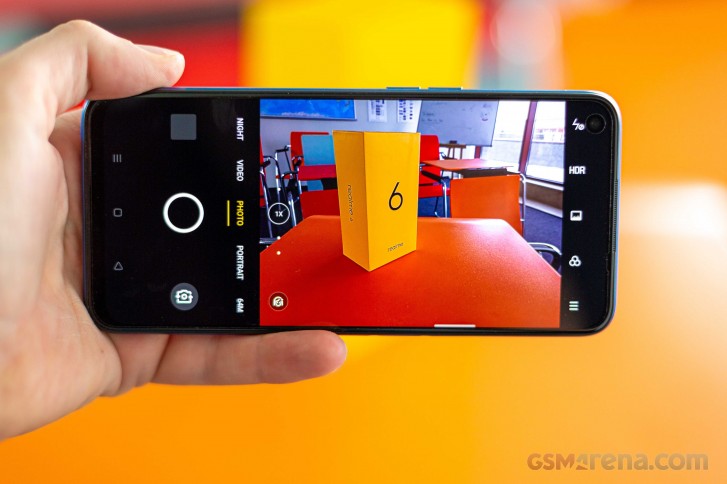 The phone was initially announced in two colors – Comet White and Comet Blue, and we have the latter with us. The paint job really looks inspired by a comet, hurtling through space. The front is also intriguing – Realme 6 is the first phone by the young brand with a single punch-hole on its screen.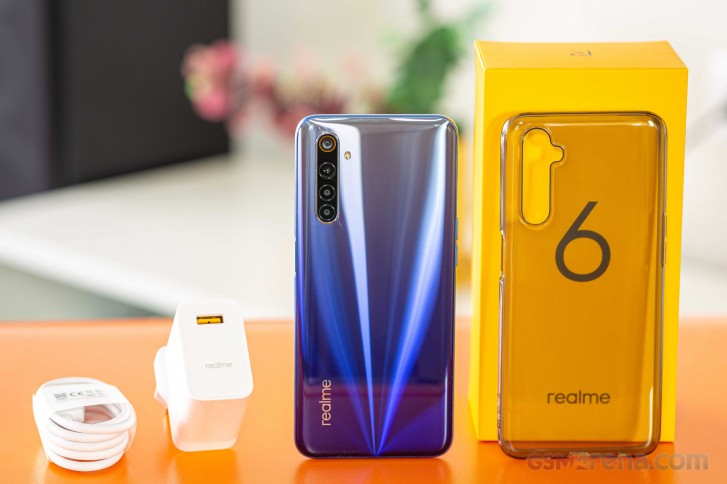 When Realme execs revealed the phone, they said the vanilla variant will be a successor of the Realme 5 Pro, and it definitely looks like one – 12 nm chipset, up to 8GB RAM and a 64MP camera. Add the 90Hz display and the 30W fast-charging and you get a very potent combo.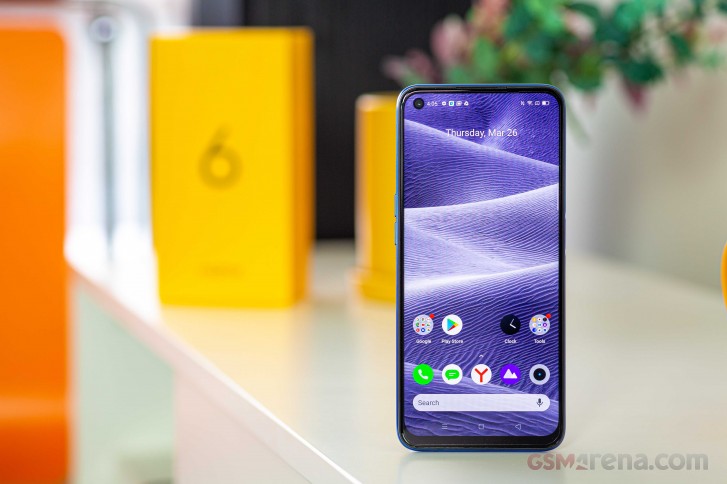 Plus the 30W fast charger comes right in the yellow retail box, and the phone has a USB-C port. A lot of fans still relying on the 3.5 mm audio jack will be glad to hear the Realme 6 has one. It also has Realme UI out of the box, which makes a great first impressionr.
The phone might feel a bit plasticky in the hands, but it's very comfortable to hold too. Judging by the company's track record and its $180 starting price this will probably be one of the hotter offers of the season, but we'll take nothing for granted and do the full set of tests before we issue a final verdict.