Realme is quickly expanding its selection of headphones over the last couple of years or so. There are the original wired Buds and late last year – the Apple AirPods-challenging Buds Air. In between those two, we have the Buds Wireless – an affordable set of well-made neckband earphones, at just around $25. Unsurprisingly, quite popular.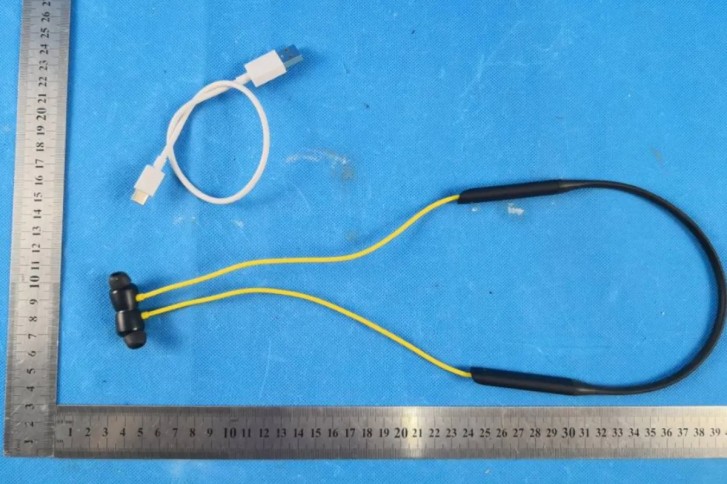 Well, a souped-up Buds Wireless Pro version of those is apparently right around the corner as evidenced by a certification over at NCC Taiwan. The listing comes with a couple of shots, which show a very similar design. One thing that is clearly changed on the RMA208 is the addition of a Type-C port for charging, in place of the aging micro-B USB connector in their predecessors.

Also, paying close attention to that little hole next to the Type-C port on the Buds Wireless Pro, as well as the clear grooving and recessed area around the socket, we can make an educated guess that this time around the charging port could end up actually covered by a flap. A definite upgrade compared to the original design, which has the microUSB port out in the open, facing downwards.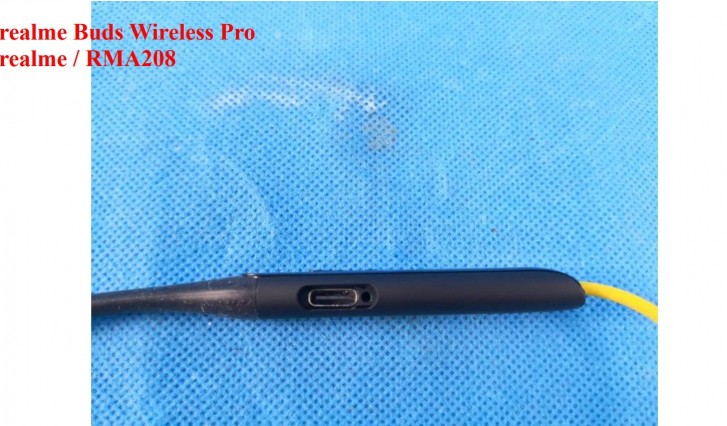 Unfortunately, that's about the extent to which the NCC information on the Buds Wireless Pro goes. However, since we are already on the topic of the original Realme Buds Wireless and given the visual similarities between the two, it is probably a safe bet to direct you towards our review of those buds for reference. Given the "Pro" moniker, we expect the new model to carry over and probably improve on most of the core features of the original, including their 11.2mm bass boost drivers and IPX4 ingress protection rating.