Realme will unveil its first smart TV and smartwatch on May 25. Yesterday it revealed a few features of the Realme TV, and today, the company gave us our first look at the Realme Watch while confirming some of its features.
The Realme Watch will pack a 1.4″ color touchscreen with the company logo below it. Realme says it will be the "biggest screen in India in the price segment". The screen will display time, date and day, along with weather, daily step count, burned calories and what might be the daily average heart rate.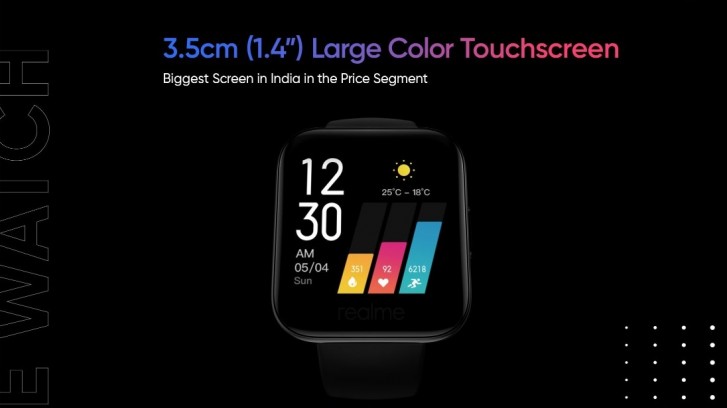 The smartwatch will have two types of straps – Classic Strap and Fashion Strap, but the latter likely won't be available initially.
While the dial of the smartwatch will only be available in a single black color, the straps will have four color options – Black, Blue, Red, and Green. The last one appears to be the same shade as Realme Band's green variant.
That said, previously leaked renders of the Realme Watch revealed the smartwatch in White, Yellow, and Blue colors with the main module having a matching paint job.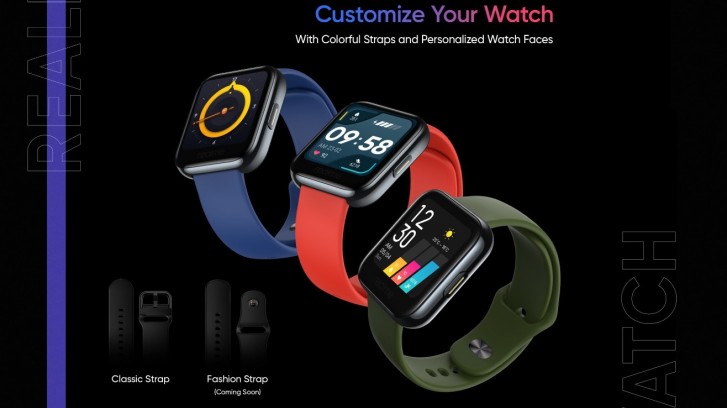 The Realme Watch will come with 14 Sports Modes, with Aerobic Capacity, Badminton, Treadmill, Elliptical and Table Tennis being the new ones introduced by the company. Moreover, the Realme Watch will also come with 24×7 real-time heart rate monitor as well as SpO2 monitor, which measures blood oxygen level.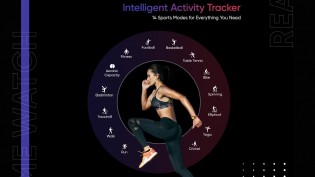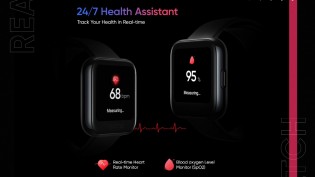 Realme Watch will come with 14 sports modes and heart rate and SpO2 monitoring
Like the Realme Band, the Realme Watch will also be controlled through the Realme Link app and feature Idle Alert, Drink Reminder and Smart Notifications, which will alert you of incoming calls and notifications from other apps.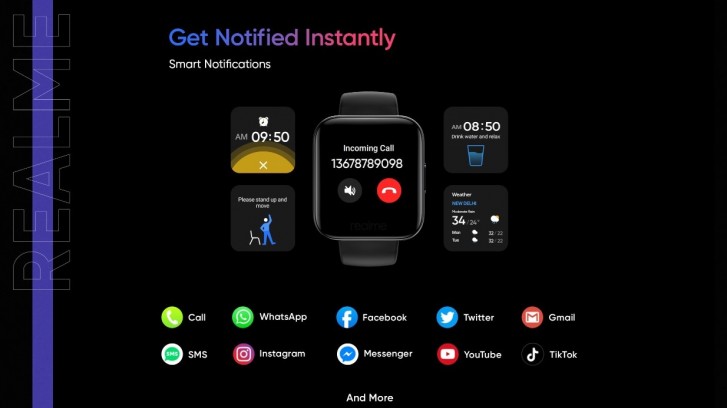 Additionally, the Realme Watch will come with camera and music control, allowing users to use the smartwatch as a camera shutter button as well as to play/pause music, change tracks and adjust the volume.