The Redmi Note 8 Pro has been running the latest MIUI 11 for a while now, and yet everywhere across the world except China it's still been based on the rather ancient Android 9 Pie. An update to Android 10 has been in the works for months for global Redmi Note 8 Pro models, but for some reason it took this long to actually start rolling out.
Don't get the champagne out yet, though. For now, a new update for the Redmi Note 8 Pro bringing Android 10 to the immensely popular mid-range device, is only going out in Pakistan, seemingly. It's unclear how long it will take for us to see it in other markets – but at least it's not constrained to China no more.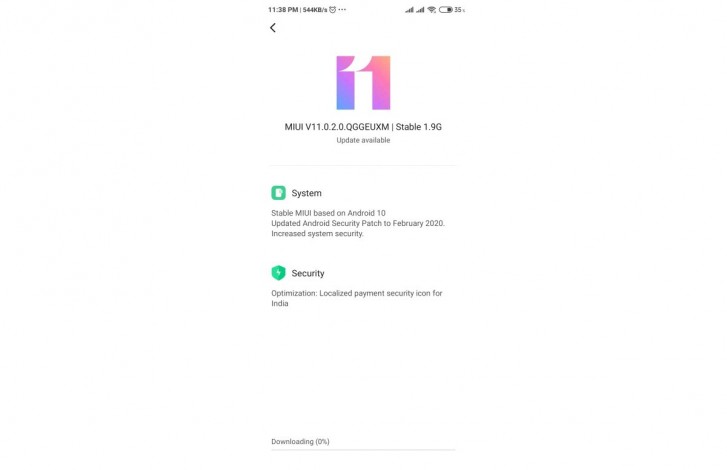 This update is MIUI 11 v.11.0.2.0.QGGEUXM, which arrives over-the-air as a 1.9GB download. It brings with it the February 2020 security patch level too, as well as increased overall system security and a localized payment security icon for India. That's what the changelog notes, but there is some weirdness here.
First, "EU" in the build version implies this is an update for the Europe-bound global models of the Redmi Note 8 Pro, and yet it surfaced in Pakistan. Second, the localized security payment icon for India surely would've made more sense to be found in an India-specific ROM for the device, which should include "IN" in the build instead of "EU".
That aside, let's hope that Xiaomi gets its software update act together soon and releases this globally.