Samsung today launched its Samsung Health Monitor app in South Korea after getting clearance from the country's Ministry of Food and Drug Safety (MFDS).
With the Health Monitor app, Samsung Galaxy Watch Active2 users can now monitor their blood pressure using a traditional cuff-style blood pressure monitoring equipment, which needs to be calibrated before use.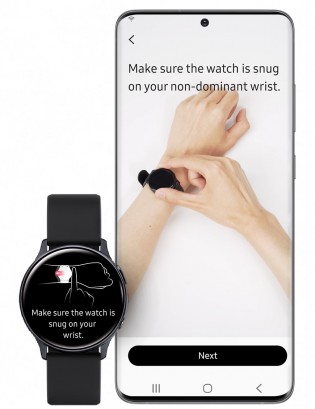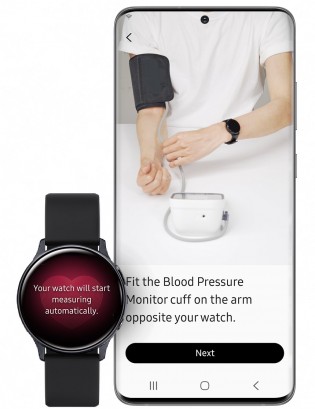 Blood Pressure monitoring with Samsung Health Monitor app
After that, users can measure the blood pressure through the Galaxy Watch Active2's pulse wave analysis which uses the smartwatch's onboard sensors. The results are then synced with the Health Monitor app installed on the smartphone paired with the Watch Active2, and users can track their blood pressure by days, weeks and months and can share data with their doctors if they want.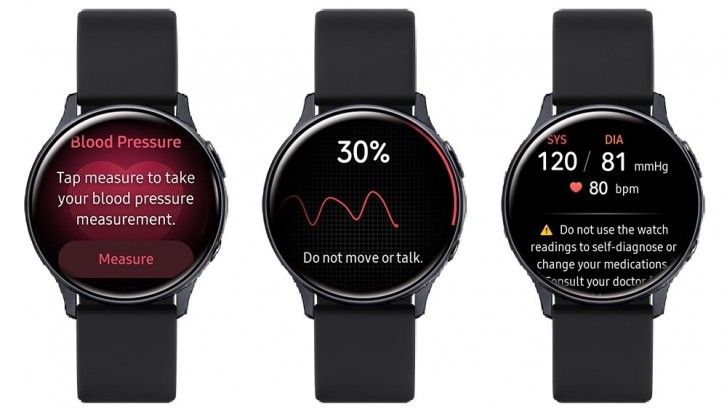 To measure blood pressure the Health Monitor app needs to be installed on the Galaxy Watch Active2 as well as the smartphone that's paired to it. The app is automatically installed when you update the Watch Software to the latest version through the Galaxy Wearable app.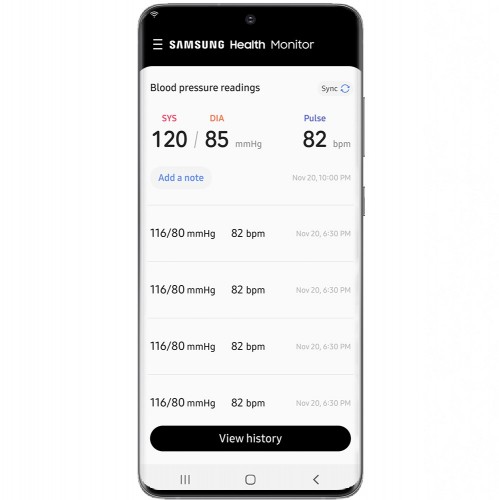 In addition to launching the Health Monitor app, Samsung announced that the electrocardiogram (ECG) feature will be enabled for Watch Active2 users in South Korea in Q3 2020 through the Health Monitor app.