The Samsung Internet browser may be based on Chromium, but it offers a few extra goodies over Chrome. Things like support for add-ons and privacy-oriented features. The upcoming version 11.2.1.3 (currently in Beta) introduces a new feature that will prevent sites from messing up the Back button.
Sometimes you accidentally land on a shady site only to find out that pressing the Back button just reloads the page or worse, takes you to a different page that's just ads top to bottom.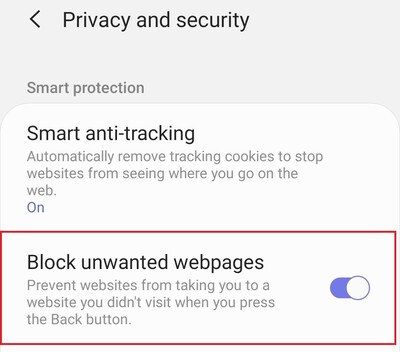 This new feature is somewhat confusingly named "Block unwanted webpages", but if you read the explanation text below the option it's clear that it keeps the Back button working as intended. You will find this option under in the Privacy and security screen. Check hypotheque
Again, this is currently only available on the Beta channel. If you have the stable version of Internet on your phone, you can still try out the beta as it installs as a separate app. Also, this is freely available to non-Samsung phones too.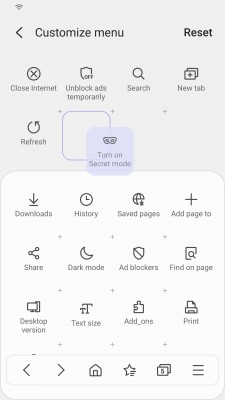 New options in Customize menu
New options have been added to the Customize menu, which offers quick access to certain functions – e.g. there's an "Unblock ads temporarily" button for those times that the ad block breaks a certain page. Simple things like Open new tab, Refresh and Search can also be added.
This version also brings enhancements to the pop-up blocker (another common nuisance on shady sites) and makes the tablet experience more desktop like (with support for more keyboard shortcuts and the option to always view the desktop version of sites).