After years of rumors, months of hearings and legal negotiations with US regulators, and almost two years after the initial announcement, T-Mobile US officially announced its merger with Sprint. The $23 billion deal combines the #3 and $4 carriers in the US (in terms of subscribers) into "The New T-Mobile".
Sprint's spectrum and subscribers will be transitioned to T-Mobile and as part of a deal made with US regulators, Sprint will sell its prepaid assets including Boost Mobile, its 9.3 million subscribers, more than 7000 retail stores, and its 800Mhz band spectrum to Dish Network, creating a new #4 carrier in the US. Dish will maintain these subscribers on T-Mobile's networks as an MVNO under a seven-year lease while it develops and rolls out its own 5G network. Boost Mobile will be transitioned under the Dish Network brand.
Back in October, the FCC announced its official approval of the merger. Chairman of the FCC, Ajit Pai, supported the merger with hopes it would launch the US further ahead in the "5G race". The large territory and outdated network infrastructure (and refusal to use Huawei's 5G tech) are all factors in the country being some way behind the 5G pioneers.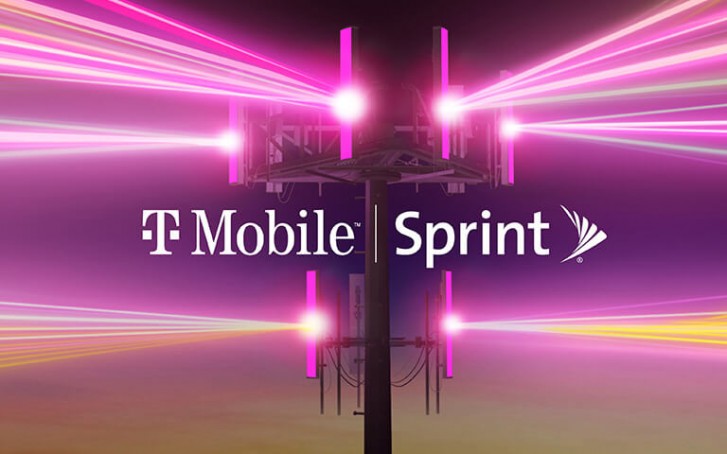 Sprint is sitting on precious 2.5GHz mid-band spectrum. This spectrum is ideal for 5G, and T-Mobile plans to use it in addition to its low-band 5G (600Mhz) for nationwide rollout. Initially, it will offer eight times faster speeds compared to LTE and hopes to reach 15 times faster speeds over the next six years. T-Mobile also plans on using the mid-bands to cover Americans in rural areas.
T-Mobile will offer access to 5G without added rates and the carrier promises it won't change pricing for three years – we hope the company does not raise rates, as anti-merger arguments surrounded this very topic.
John Legere's contract was supposed to go until April 30, but along with the news of the merger, the company announced that Legere is stepping down as CEO – effective immediately – and the company's President and COO Mike Sievert is now the new CEO of "The New T-Mobile". Legere will become one of T-Mobile's new board of directors.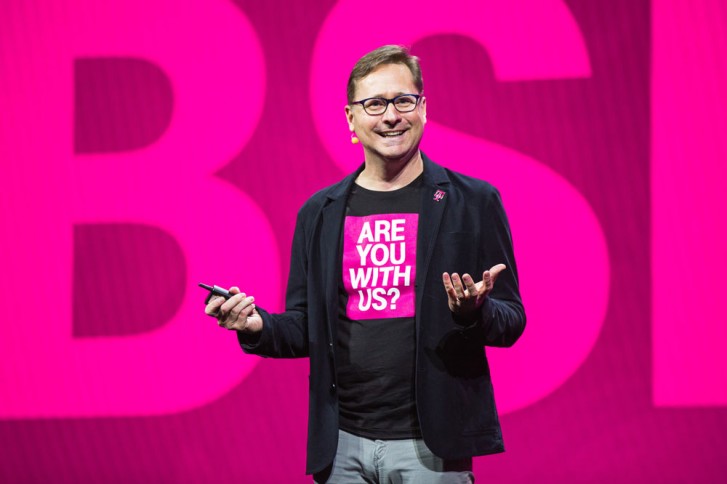 Mike Sievert, CEO of The New T-Mobile
Legere stepped in as T-Mobile's CEO in 2012 in a time when carriers got rid of unlimited plans. He's credited with shaking up the wireless industry with T-Mobile's "Uncarrier" movement that challenged its competitors' marketing and pricing tactics.
Over the course of Legere's time as CEO, T-Mobile grew from 33.3 million subscribers at the end of the third quarter of 2012, to 86 million customers at the end of the fourth quarter of 2019, which include its Metro by T-Mobile (acquisition of Metro PCS and its transition to "Metro by T-Mobile" also happened under Legere) customers as well.