Android 11 Beta 1 was supposed to be delayed, but some users received it anyway, which offers an early look at the new features. These include a "Bubble menu" (similar to Facebook's chat heads), a new Power menu and updates to the Pixel Launcher (obviously, the Beta arrived on Pixel phones first).
There's more. Music playback controls can now be put into the notification shade by enabling the "Media resumption" option. It has a collapsed view, sharing a couple of rows with quick toggles, and an expanded view, which looks just like a music player widget.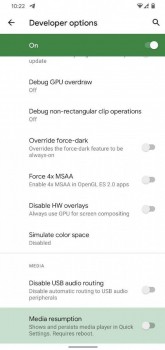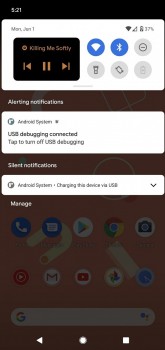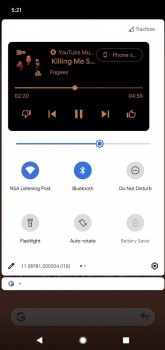 Music controls in the notification shade
Also, new icon shapes for the home screen are now available: Pebble (an irregular circle), Tapered Rectangle (square with the corners cut off) and Vessel (square-ish with some side detail). These three are in addition to the two from Developer Preview 4 (Hexagon and Flower).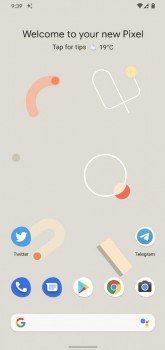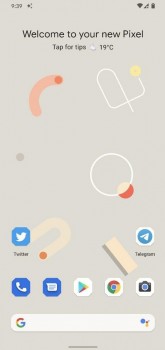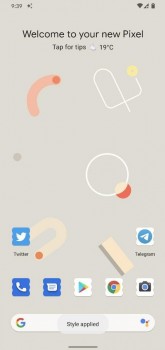 New icon shapes: Pebble, Tapered Rectangle and Vessel
Wi-Fi enhanced MAC randomization is now available, which picks a new MAC address every time you connect to a Wi-Fi network.
Some features weren't ready in time for the Beta 1 release of Android 11. This includes scrolling screenshots and a "Clock" customization for the lock screen. We'll hear more about what's new in Android 11 once things in the US go back to normal.