Apple recently sent out an email to many of its signed smaller music labels, laying-out a good-faith plan for advancing royalty payments to artists in need. Apparently, the fund can provide up to $50 million in payments to help artists weather the ongoing COVID-19 crisis.
These are difficult times for the music industry globally. Livelihoods are at risk, with multiple sources of income that our industry relies on vanishing overnight. Apple has a deep, decades-long history with music, and we are proud to be in close partnership with the best labels and artists in the world. We want to help.
Royalty advances will be offered to labels that earn at least $10,000 every quarter from Apple Music and have a direct distribution deal with the platform. The forwarded amount will depend on past earnings and will be deducted from future earnings on the platform.

It's definitely a nice and thoughtful gesture and Cupertino is not alone on this front. Amazon Music, Facebook, SiriusXM, Pandora, Tidal and YouTube Music have all pledged to contribute towards MusiCare's centralized COVID-10 relief fund. Spotify is also on the list, even taking things a step further by allowing artist to run fundraisers on their Spotify pages and promising to match donations up to a total of $10 million. SoundCloud and Bandsintown have set-up ways for artists to monetize concerts, streamed via Twitch.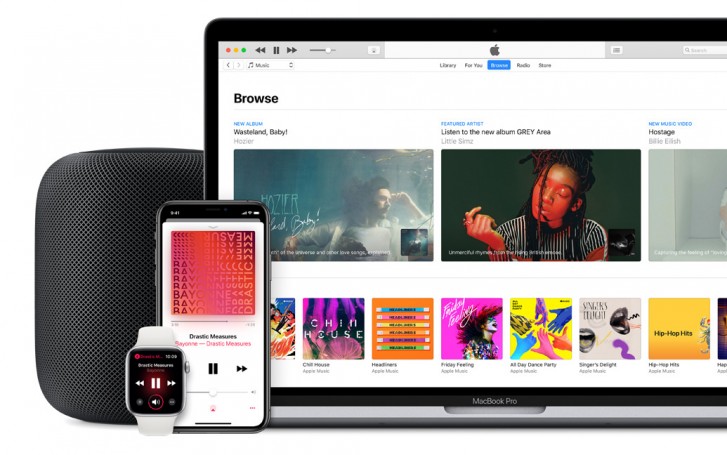 While undoubtedly going through a rough time right now, the music industry does have some good news too. A notable increase in streaming user numbers, as with pretty-much any multimedia streaming service, now that people spend more time at home. Here's hoping that will help artists power through.