Apple's long-anticipated entry-level iPhone tipped to launch as the iPhone 9 might actually come with a different name according to the latest rumors. A report obtained by 9to5Mac claims that the official marketing name for the new device will simply be called iPhone SE with Apple referencing it as the 2020 version. This is, of course, a nod to the first-gen iPhone SE from 2016 and a common practice in Apple's naming policy.
In addition, a screen protector listed on Apple's official online store also confirms the iPhone SE moniker and hints at the nearing launch. The actual protector is also said to fit iPhone 7 and iPhone 8 models as well which confirms the new device will sport an identical 4.7-inch display.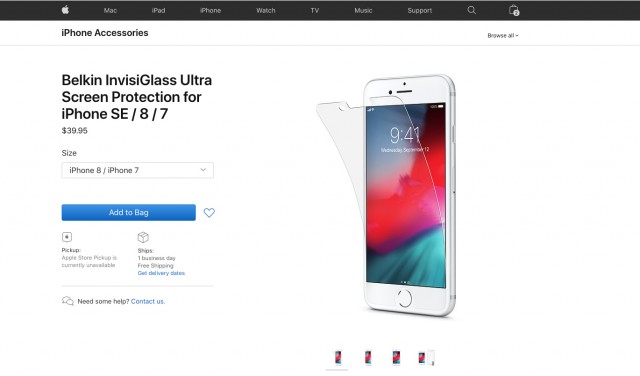 Screen protector listing for the new iPhone SE
Another new detail from the report is that the new iPhone SE will be offered with up to 256GB storage. Previous speculations stated the phone will only be offered in 64GB or 128GB trims. In addition, we learn the new budget iPhone will launch in black, white and red colors. We also get confirmation on the five official Apple cases for the device which include black and white silicone cases alongside red, black and midnight blue leather options.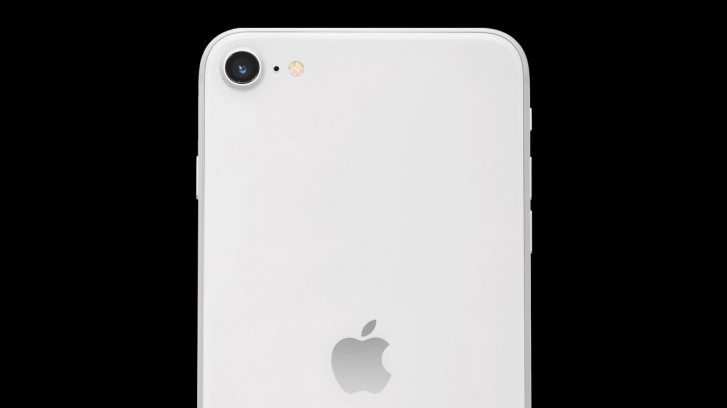 The report also confirms the new iPhone SE will come with the A13 Bionic chipset. Pricing is expected to start at $399. There are also rumors about an alleged 5.5-inch version of the new iPhone SE but we don't get any new info on this model. According to a recent rumor, the new iPhone SE is supposed to launch on April 15 but given the new leaks, we might see it go official even sooner .