The Pixel 4a has been spotted once again and this time there are more than a couple of photos of the encounter. The images show the phone's new camera setups on the front and back, plus the latest iteration of the familiar fabric case.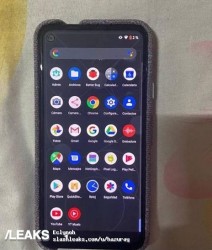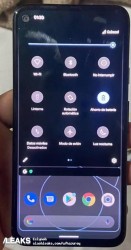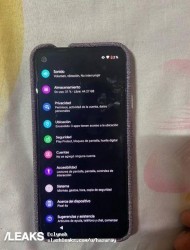 Google Pixel 4a – notice the tiny selfie camera inside the punch hole
Google chose a punch hole design for the selfie camera, though there's a noticeable mismatch between the punch hole itself and the camera lens. The tiny lens just looks weird (the size difference is clearly visible in the first three images).
Not that the back of the phone will win any beauty contests. It keeps the square camera bump of the Pixel 4, but it feels empty as there's only one camera on there. There's also a photo showing the phone with the case off, however the camera seems smudged in that one.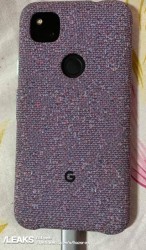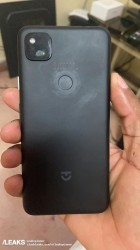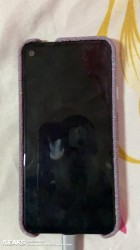 New fabric case • The Pixel 4a without the case • The front with the screen off
Notice that the fingerprint reader has returned to the back, which suggests that the Pixel 4a will use an LCD screen. Not pictured here, but the phone is supposed to have a 3.5mm headphone jack on top.
One of the Pixel 4a models is expected to feature 5G connectivity, that would be Google's first 5G phone. The 4a phones should launch before the next flagship models, the Pixel 5 (which may be moving away from the square camera bump).