The COVID-19 pandemic that has infected over a million people across the globe and claimed the lives of over 53,000 at the time of writing this continues to spread in different parts of the world.
With no cure available for the SARS-CoV-2 that causes the COVID-19 disease, governments across the world have ordered lockdowns and urged the citizens to practice social distancing and remain at homes to curb the COVID-19 spread. And, to help public health officials and governments ascertain if these measures are working, Internet search giant Google released COVID-19 Community Mobility Reports for 131 countries and regions.
These reports chart movement trends over time by geography, across different places like parks, transit stations, workplaces, residences and retail and recreation, to show how busy these locations were and what changed in response to lockdowns and other COVID-19 combating policies.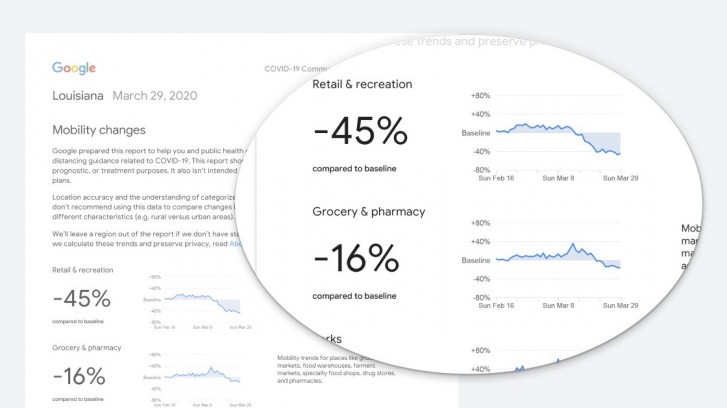 Google doesn't provide the exact number of visits at places and claims that it doesn't collect any personally identifiable information about its users, like their locations, contacts or movements.
Google says these insights are created by collecting aggregated, anonymized data from users who have enabled the Location History setting on their smartphones – similar to how data for Google Maps is collected.
Google says these mobility trends will be provided over several weeks, with the latest information being two to three days old.
By providing this data, Google also hopes to make it easier for authorities and public health officials to manage the COVID-19 pandemic. For instance, if people are persistently visiting transportation hubs like railway stations, then government officials could arrange more trains to allow more room between the passengers for social distancing.
Furthermore, Google is also collaborating with a few epidemiologists working on COVID-19 in a bid to better understand and forecast the pandemic.
You can head this way to download the COVID-19 Community Mobility Report for your country.