It will hardly come as a surprise that in the latest round of one-upping its competitors, Huawei has now ended up with a bank card of its own. It was announced by company CEO Richard Yu, alongside the P40 smartphones family, at a local Chinese event.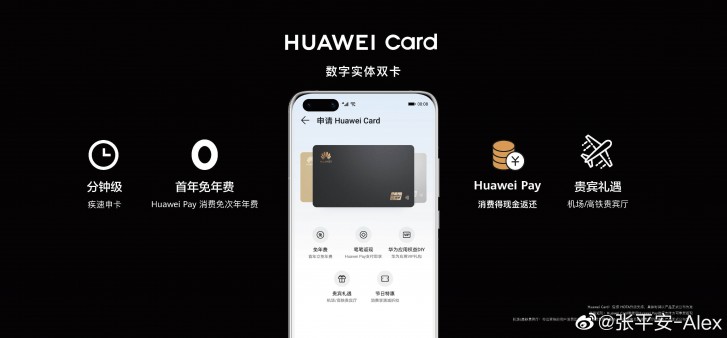 There are still plenty of details to clear-up, but the basics were confirmed. Huawei card is heavily digitally backed and tied to Huawei Pay. This means that users will likely be afforded similar levels of flexibility, when it comes to operating the virtual aspects of the card. But, most of that is already handled by Huawei Pay.

The new and exciting bit is the actual physical card, which will operate via a UnionPay backend to process payments. It also has NFC for contactless payments.
Unlike the Apple card, however, Huawei card seems to have annual fees, like a normal credit card. As an early-adopter bonus, Huawei will be waiving said fees for the first year for all users. And for those that meet a certain amount of transactions, the second year will be free of fees as well. The Huawei card also promises certain bonuses, like cashback programs, as well as things like VIP lounge access and other travel bonuses.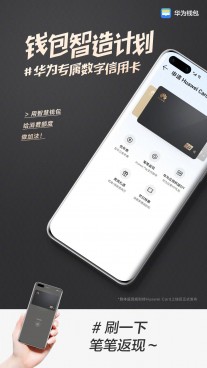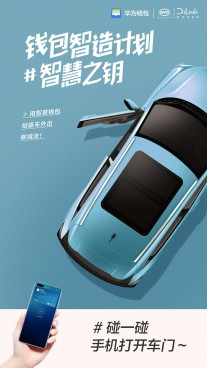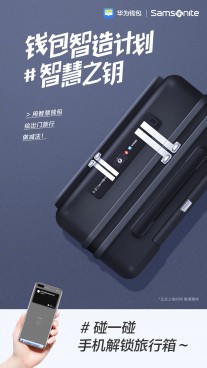 Huawei card features
The Chinese giant has also promised to handle security for the card's digital copy of the data with the utmost care and security. The same already applied to Huawei Pay. Of course, that's an important PR promise to make, above all else, given the recent and still ongoing spying scandals. Those concerns and that particular bad press are mostly Western in origin, though, with Huawei enjoying elevated domestic support over the past few months.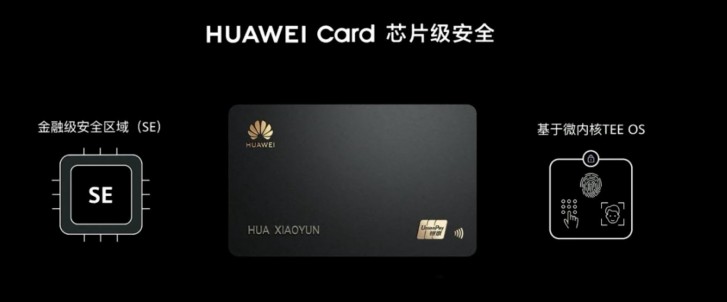 Even so, the Huawei card won't exactly be left to dominate what is officially the world's largest mobile payments market, with an estimated $27 trillion dollars of annual transfers and over 8.2 billion bank cards in circulation. Back in February, Apple finally got preliminary approval from the People's Bank of China for operating the Apple card in the country. Or rather, Mastercard did, as the local payment processing gateway for the Apple card.

Development on that front has been rather stagnant, so Huawei could potentially get some head start with the Huawei card. That being said, there is still no official info on timing for a release.