While we are mostly looking forward to get more details on the LG Velvet the Korean company surprised us by announcing a new flip phone, dubbed LG Folder 2.
The LG Folder 2 is aimed at people on a tight budget and those who prefer a phone that's simple to use.
The Folder 2 is powered by the Snapdragon 210 SoC paired with 1GB RAM. It has 8GB of storage onboard and comes with two displays – a 2.8″ QVGA primary screen and a secondary 0.9″ monochrome panel to display notifications for texts and calls.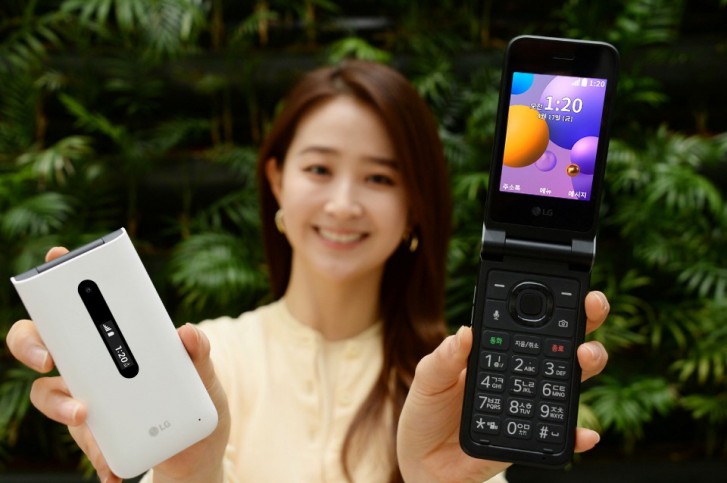 The flip phone comes with SOS Key and Hotkey buttons. The former is located at the back with the 2MP primary camera and lets you quickly call a pre-registered number by pressing it three times within 1.5 seconds. It also shares your location with the number through a text message.
The Hotkey, on the other hand, is placed on the front above the call button and lets you summon AI voice service or start the call recording function. The availability of these features depends on the carriers, though.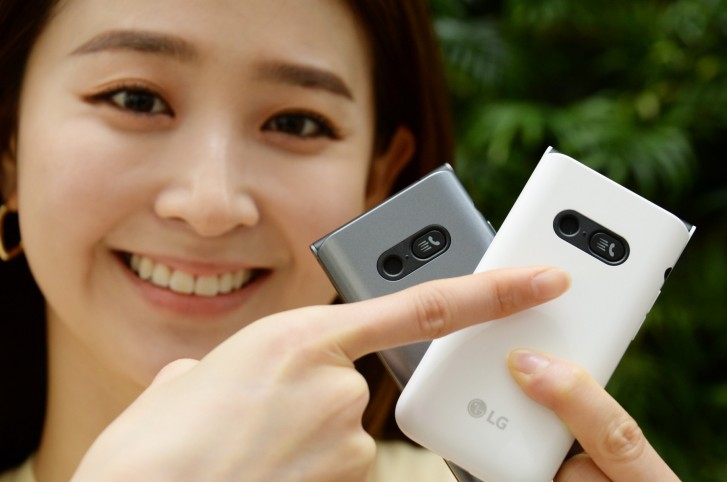 SOS Key on the LG Folder 2
The LG Folder 2 weighs 127 grams and supports Bluetooth, Wi-Fi and 4G connectivity. There's also a feature called data security lock (machine translated from Korean) which helps prevent unintentional data charges.
The flip phone packs a 1,470 mAh battery and has two color options – White and New Platinum Grey (translated from Korean).
The Folder 2 is priced at KRW198,000 ($160/€150) and will go on sale in South Korea from April 17. We are yet to learn if it will venture out of LG's home market and when.
Source (in Korean)