Microsoft's popular Office 365 cloud platform as has a current subscriber base of 38 million users on its Office 365 Personal and Home plan, up form 12.4 million, five years ago. Now the Redmond giant has a plan to further solidify its position with a new wave of features, as Office 365 slowly transitions to Microsoft 365.
A couple of new subscription plans were announced – Microsoft 365 Personal and Family (up to six people). They will be available starting April 21 for $6.99 and $9.99 a month, respectively. The idea is for them to replace the current Office 365 Personal and Home plans. All those users will be moved to the new plans automatically. Plus,

Meanwhile Microsoft is also introducing a plethora of new features. Like the transition to a broader "Microsoft" moniker suggests, these go beyond simple office work in the cloud.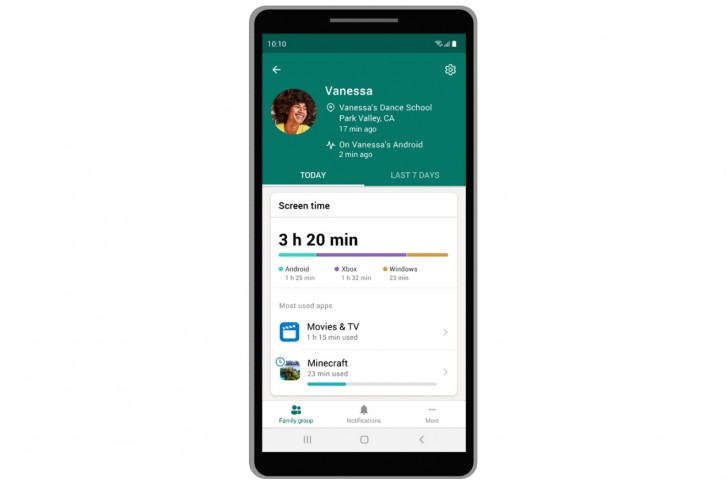 A new Microsoft Family Safety app will be designed as a nifty central hub for all family members to manage things like screen time across various devices, including Xbox consoles, Windows and Android devices. Also, automatic location tracking and potentially sharing will allow for notifications and automatic actions when users leave from or to work, home or school. Microsoft also mentioned a potentially interesting feature that may allow parent to monitor the driving habits of their kids. Probably a lot less cool sound for many teenagers, but welcome for all parents.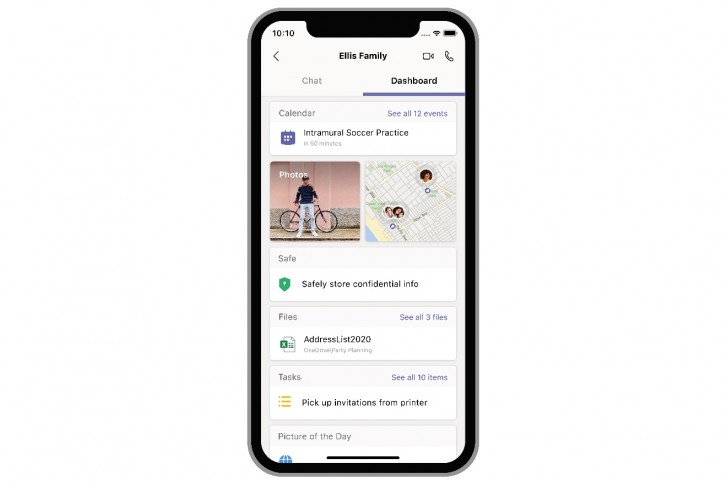 Microsoft appears to be tweaking the focus of its Microsoft Teams platform as well, opening it up to a lot more day-to-day non-work-related collaboration. The new home features, that are now in preview as part of the Microsoft 365 subscription allow friends and family members to all connect in a group for chats and video calls, as well as sharing lists, photos and other content. This sounds like a great vacation and activity organizational tool. Microsoft Teams home features will be available to preview this Summer, with general availability to follow later in the year.
Naturally, the new Microsoft 365 subscriptions will be adding some more-traditional office features to the roster, as well. Editor for Word is an advanced proofing tool, users will soon get access to. It can do regular grammar and spellcheck, but also promises to improve your writing style in general with more semantic and high-level suggestions. There will even be a rewrite option, that appears to be able to re-write entire sentences. A similarity checker is also part of the mix, which promises to prevent plagiarism and help students properly cite content.
PowerPoint, within the new Microsoft 365 is getting a feature called Presenter Coach. The name is pretty self-explanatory. It will help you practice delivering a speech around your slides, even monitoring and trying to correct things like stuttering, swearing and monotone speech.
Excel in Microsoft 365 is also going to experience an interesting side-step back into the more practical realms of personal finance. Microsoft has promised to make it a lot easier and accessible for you to track your finances, without too much hassle. Part of this will apparently be achieved by interfacing with bank and credit accounts to automatically import transactions. This new feature will be made available in the US first in the coming months.

Excel is also getting native support for some interesting data types, like food, places and movies. These are sourced through the extensive Wolfram Alpha database, which, in itself, sounds quite impressive. Microsoft 365 insiders should be able to start making columns with Pokemon and similar data types this Spring.
As far as some smaller Microsoft 365 additions go, Outlook is getting the ability to link your work and personal calendars on the web. Subscribers to the platform will also be receiving more than 200 exclusive new document templates, 300 new fonts, 2,800 new icons and access to thousands of images from Getty.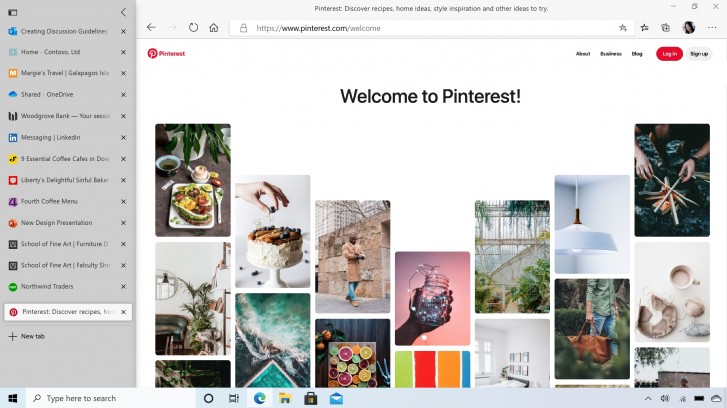 Last, but not least, since this is something even non-Microsoft 365 subscribers will get to enjoy – the Edge browser will be receiving a Password Monitor, which promises to scan through your saved login credentials and check them against know databases of compromised user data. Not unlike what Firefox recently introduced. And finally – side tabs in Edge – for those who prefer this style of organization.
Just to reiterate, the new Microsoft 365 Personal and Family plans will be available starting April 21 for $6.99 and $9.99 a month, respectively.