Shortly after some of the Microsoft Surface Duo specs leaked, information about the stylus features has surfaced as well. According to Windows Latest, the device will offer advanced stylus integration and features to better match the overall user experience of other Surface devices.
Reportedly, the developers are already working on it. As per the report, the Android input stack has been tempered with so it can enable touch input from the finger and the pen at the same time and also work seamlessly across both screens.
And since the Surface Pen recognizes different pressure levels, Microsoft will make this possible on the Android platform as well. Dragging stuff from one of the screens to the other will feel natural and Surface-specific gestures such as double tap with the pen to take a screenshot will also be enabled.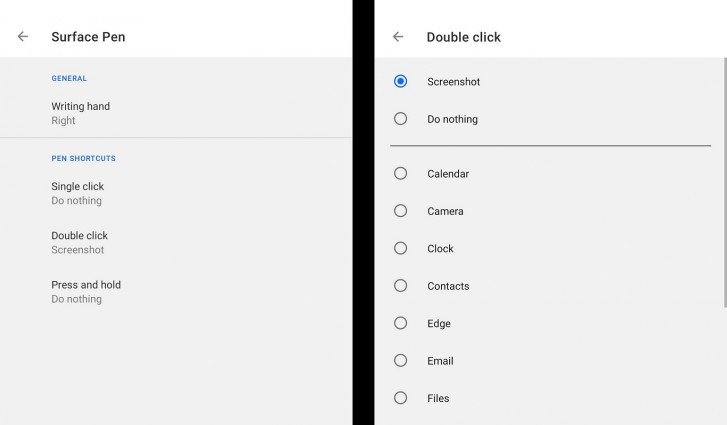 The developers have also worked on the input lag to make the whole experience feel "more natural" and when using the Surface Pen for painting, it would feel like you are gliding the pen across two different screens.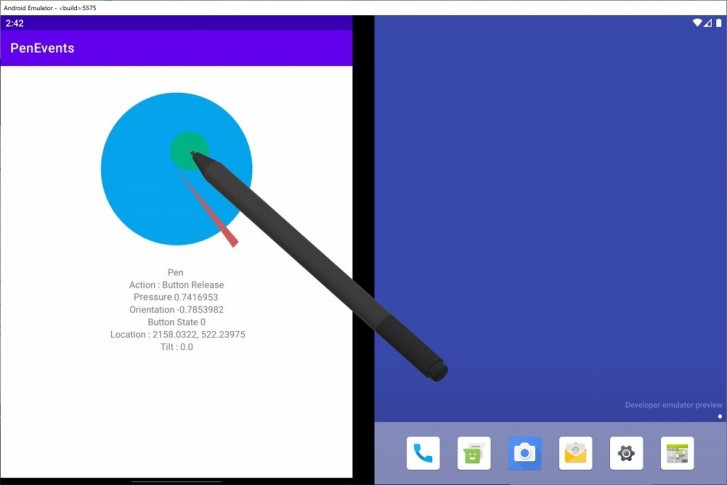 Unfortunately, though, there are some challenges that the developers' team has to overcome and the lack of tilt value in the multi-touch protocol is one of them. It stems from Android's Linux kernel. We still don't know what other issues may arise from the lack of that specific value.
Last but not least, the report claims that the device will launch with Android 10 later this year, but it will get Android 11 shortly after.